NEWS: Remembering Willy Burgdorfer, 1925-2014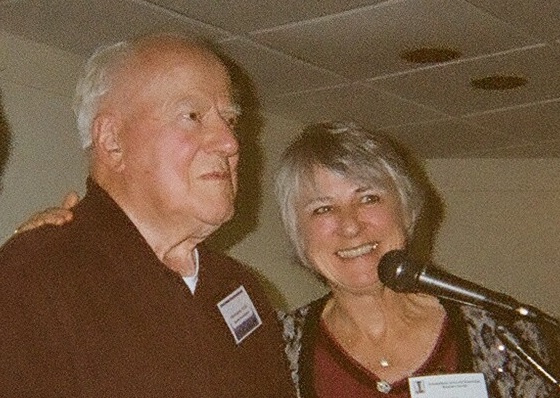 Willy Burgdorfer, who discovered the Lyme spirochete that was later named for him (Borrelia burgdorferi, died this week at age 89.
Last week, when we reported that Burgdorfer was in failing health, we invited you to leave messages of gratitude in our blog comment section. More than 150 of you have done so, in a few different languages.
Here is a selection of them:
"Thank you for your ground breaking research. You put a name on a disease, which brought answers and validation to many. Thank you for paving the way for all the Lyme fighters to come."
"In science the truth is a beautiful thing. Thank you for your dedication to it."
"From the bottom of my heart, I thank you for going that extra mile and finding out what this horrible disease is. Because of you, thousands and thousands of people know what they're fighting against."
From Lyme researcher Dr. Alan MacDonald:
"Connecting the ideas which you have given life to has improved the quality of life for so many persons. We shall continue…moving forward and improving the quality of life for so many, thanks to your hard work, brilliant research, and advocacy."
From Lyme researcher Dr. Eva Sapi:
"You are our hero and I feel very lucky to have talked to you once on the phone. You were so interested in the latest findings from our research lab, it was so refreshing to hear that you never lost your interest for Lyme disease. You are in our prayers and thank you for everything you did for the field."
There are comments from different countries, some in different languages. Click here to scroll through them for yourself.
A memorial service will be held for Dr. Burgdorfer on Saturday, November 22, at St. Paul's Episcopal Church in Hamilton, Montana.
Watch an excerpt of Open Eye Pictures' interview with Dr. Burgdorfer, discussing the controversy surrounding Lyme disease.