NEWS: Close encounter with kangaroo leads to nasty case of Lyme disease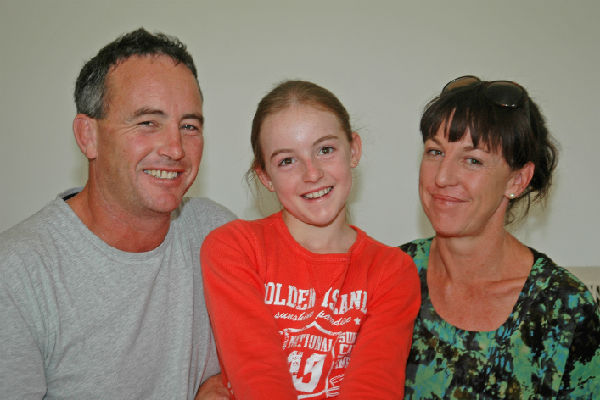 New Zealand newspaper reports: "What followed in the next seven months was the stuff of nightmares."
.
.
.
.
.
From the Kapi-Mani News, April 2, 2013:
Community rallies for young Lyme disease sufferer
By Kris Dando
Ruby Penney's life changed the day she cuddled a kangaroo.
The bubbly 7-year-old from Pukerua Bay was on a family holiday to the Gold Coast in 2010 when, at a theme park, she left her parents' side and went up to one of the animals. Afterward, her mum Rachel picked a tick off her.
What followed in the next seven months was the stuff of nightmares. Ruby went from an active and happy Kiwi kid to being unable to count to 10 or remember the alphabet.
She suffered fevers, hallucinations, abdominal pain and up to 70 seizures a month with ambulance rides and hospital visits part of life.
Today, Ruby is on eight- hourly antibiotics and other medication to counter what has been diagnosed as Lyme disease.
Click here to read the rest of the article.