Free tick testing program for US military personnel and dependents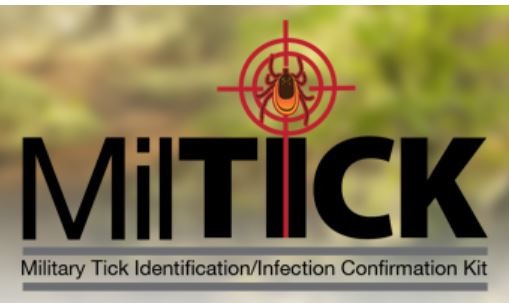 MilTICK is a free tick testing and identification service available for ticks removed from Department of Defense (DoD) personnel and their dependents.
Any tick found biting an eligible person can be submitted to MilTICK by health care providers through tick kits available at DoD health care facilities, or by individuals through a simple mail-in process.
Ticks will be identified to species, assessed for how long they have been attached, and tested for human pathogens. The results will be reported back to the point of contact provided on the MilTICK form, and will be used to assess the risk of tick-borne disease to Military personnel.
SOURCE OF INFORMATION: Army Public Health Center website