A simple, quick and cost-free fix–ditch the misleading Lyme map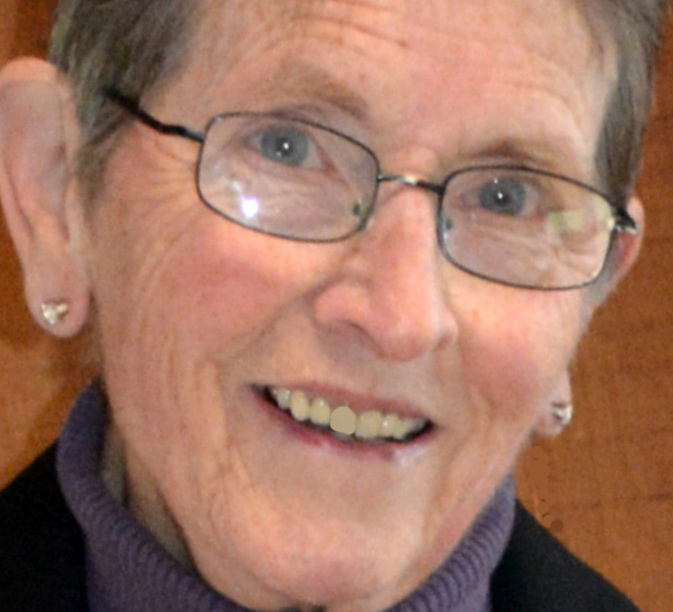 Phyllis Mervine delivered the following verbal comments to the Tick-Borne Disease Working Group on October 27.
My name is Phyllis Mervine. I'm the President and Founder of LymeDisease.org. I want to talk about how the CDC incidence map is not working for California.
I have talked about this problem at previous meetings but you have taken no steps to correct it, so I am bringing it up again.
The CDC incidence map is contributing to more people in California catching Lyme disease and developing the chronic form. I am asking you for a simple, quick and cost-free fix.
The CDC map downplays the incidence of Lyme disease in all but a handful of states. The map makes it more difficult for people with Lyme disease to be correctly diagnosed in states not designated "high risk" by the CDC's restrictive counting system.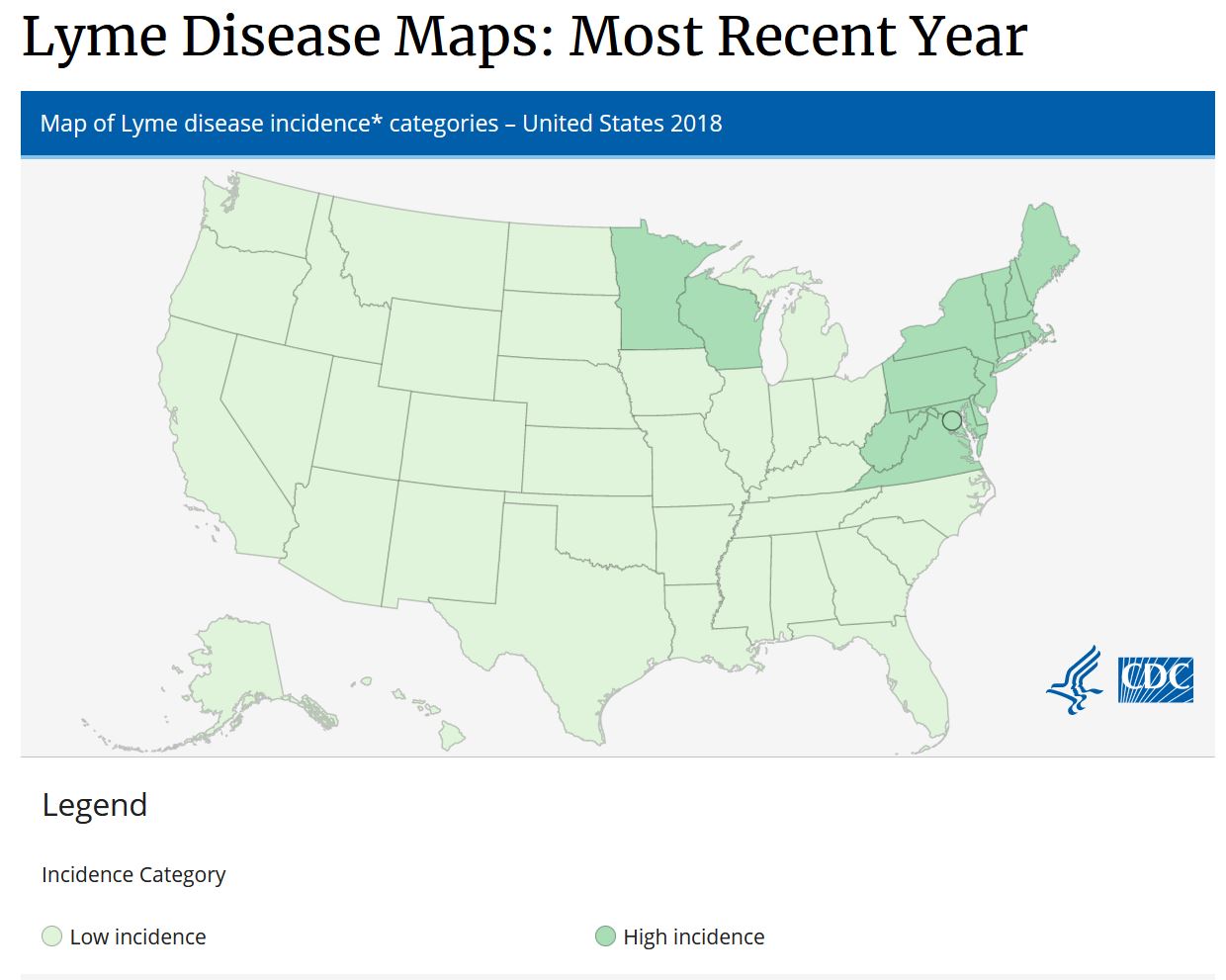 Since you may not have looked at it, I'll describe the map on the CDC website that they say represents the incidence of Lyme disease in the US. They paint most of the country pale green indicating "low incidence." There are two areas of dark green representing "high incidence" states. They are clustered in the Northeast and the upper Midwest.
Bigger than Rhode Island and Delaware combined
My county, Mendocino, is high-risk but doesn't stand out on the CDC map because it's in a state they consider low risk. California is 1000 miles long and very diverse ecologically. Mendocino County is bigger than Rhode Island and Delaware combined.
In the nineties, the health department reported the incidence of Lyme in my county as 26 per 100,000, the same as Wisconsin's 3-year average, definitely qualifying as a high-risk zone.
The incidence in Trinity County, just to the north of me, was 74 per 100,000, comparable to Vermont, the second highest on the CDC's list. Yet none of this shows on the CDC map because California is labeled a "low risk" state. Why worry about Lyme at all?
Doctors in CDC's high-risk states might at least think of Lyme disease when a patient comes in. If you're in a low-risk state, forget it. Fifty percent of respondents to MyLymeData report a delay in diagnosis because their doctors tell them there is no Lyme in their area.
Delayed diagnosis is associated with worse outcomes and higher healthcare costs. Those doctors also don't order diagnostic tests, artificially depressing numbers of reported cases.
This is a problem the Working Group could fix quickly and for no cost by asking the CDC to revert back to the previous style of map that highlighted counties rather than states, allowing much finer-grained assessments of risk. This simple change would impact the health of all citizens, irrespective of geographic region.
Phyllis Mervine has advocated for the rights of Lyme patients for more than 30 years.