LYMEPOLICYWONK: The IDSA Says Chronic Lyme Disease Is No More than the Aches and Pains of Daily Living. Is this True?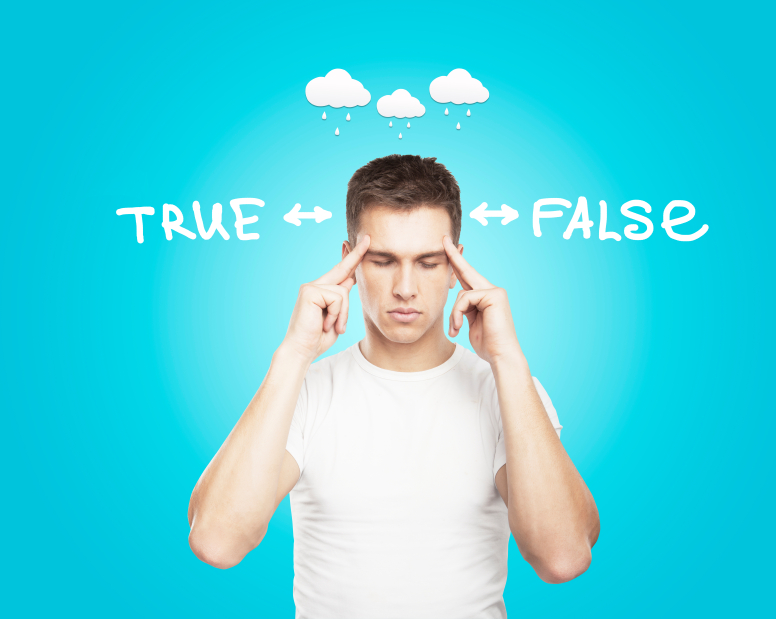 The treatment guidelines of the Infectious Diseases Society of America dismiss persistent symptoms of patients with chronic Lyme disease (CLD) as no more than the "aches and pains of daily living". After all, they reason many people complain of fatigue, arthritis, pain, emotional and cognitive dysfunction. The IDSA's point is that symptoms of Lyme disease occur no more frequently than they do in the general population and that, at any rate, they are not serious—just minor aches and pains. But is this true? LDo's recently published survey results say no.
When we conducted our last survey (which was published in PeerJ) of over 3,000 patients with CLD, we asked both the frequency and the severity of symptoms. To our knowledge the LDo quality of life study is the first study to rate symptom severity. The survey found patients with CLD have a far higher frequency of these symptoms and they report more serious symptoms than the general population.
The LDo study found that patients with CLD experience an average of 3 severe or very severe symptoms. 75% of patients reported at least one symptom as severe or very severe, and 63% reported two or more symptoms.
The frequency that patients reported any of the ten symptoms included in the survey as severe or very severe were as follows: Fatigue (48%), sleep impairment (41%), joint pain (39%), and muscle aches (36%) were the most frequently reported followed by other pain (34%), depression (34%), cognitive impairment (32%), neuropathy (32%), headaches (23%) and heart-related issues (10%).
Beyond this, the IDSA's view that CLD patients report the same symptoms as the general public is simply wrong. As the table below shows, only 20-30% of the general public report fatigue compared to 97% of those with CLD, with 48% reporting severe fatigue. The IDSA dismisses Lyme pain by saying that 4-14% of the general public complain of serious pain.  But in CLD, between 32-39% of patients report severe or very severe pain.
Finally, the IDSA points out that everybody has a bad day now and then. A full 6% of the general population self-report unhealthy days during the preceding month. But Lyme patient report on average 20 bad days per month, while the general population reports 4 days.  In fact, the number of days with activity limitation due to pain (17 days) reported by CLD patients significantly exceeded days with activity limitation due to pain caused by cancer (13 days), cardiovascular disease (9 days) and emotional problems (9 days).
In short, patients with CLD experience these symptoms more commonly and more severely.  It's time to recognize that the IDSA's contention that CLD symptoms  are just "aches and pains of daily living" is no more than the naked opinion of researchers with no supporting data.  They cited no data — zilch, zip, nada — on CLD.  This is a recurring theme with IDSA guidelines.  They are long on opinion and short on data. Their own researchers say so.  When it comes to opinions like these that damage patients, trivialize a serious disease, and make it harder for patients to receive care, we'd prefer that the IDSA kept its opinions to itself.
The study was a joint effort of LymeDisease.Org and Prof. Jennifer Mankoff at Carnegie Mellon University. 
The LYME POLICY WONK blog is written by Lorraine Johnson, JD, MBA, who is the Executive Director of LymeDisease.org. Contact her at lbjohnson@lymedisease.org. On Twitter, follow me @lymepolicywonk.
RESOURCES:
Johnson, L., Wilcox, S., Mankoff, J. and Stricker, RB (2014) Severity of Chronic Lyme Disease Compared to Other Chronic Conditions: A Quality of Life Survey. PeerJ, DOI 10.7717/peerj.322. (Open access.)
The press release for the survey is here.
Our previous survey was published in 2011: Johnson L, Aylward A, Stricker RB. Healthcare access and burden of care for patients with Lyme disease: a large United States survey. Health Policy. 2011 Sep;102(1):64-71.
This blog is part of a series on the Quality of Life Survey, which includes: Survey Results Published!
Study Finds Coinfections in Lyme Disease Common
How many of those with Lyme disease have the rash?
Chronic Lyme disease patients suffer high unemployment and disability