Fox5NY's "Lyme and Reason" nominated for 3 Emmy awards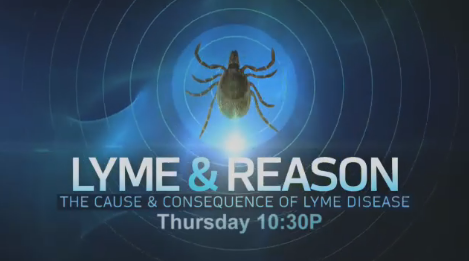 New York television station WNYW, also known as Fox5NY, has been nominated for three Emmy awards related to its groundbreaking program "Lyme & Reason: The Cause & Consequence of Lyme Disease," which first aired on June 30, 2016.
The first nomination is for the entire 22-minute special report, which discusses the causes and effects of Lyme disease, controversies over testing and misdiagnosis, and the personal struggles of patients and medical professionals.
The second nomination is for one segment of that program, "Gone in a Heartbeat." It features Dr. Neil Specter, whose undiagnosed Lyme disease damaged his heart so much that he needed a transplant.
The third nomination is in the category of "Interactivity." After the original story aired, Fox5NY extended its impact in ways that reverberated for a long time, across the country and around the world.
The station posted the program itself on YouTube, so that it is available to anyone. Then it took the unusual step of posting many of the original interviews in their entirety. That's almost three hours of additional material.
Furthermore, the station entered into a long dialogue with viewers via Facebook and email, receiving more than 3,000 messages about the program in just the first few days after it aired.
Fox5NY even allowed Dr. Steven Phillips to respond on its Facebook page to statements made on the program by the CDC that the ILADS physician thought were misleading. (The station offered the same opportunity to the CDC, who didn't take them up on it.)
Joe Silvestri, producer of the special, said the Emmy nominations have been gratifying. "Recognition such as this is an honor since it also serves as a way to raise much needed awareness about a very important issue."
Emmy winners will be named at a gala event on May 6.
(Note: Fox5NY did a second special report about Lyme disease that aired in November, 2016, called "Lyme and Reason 2.0: The Voices of Change." Because of the timing of the award application process, it will be eligible to be nominated next year.)