Stream original cast recording of "Lyme Disease: The Musical"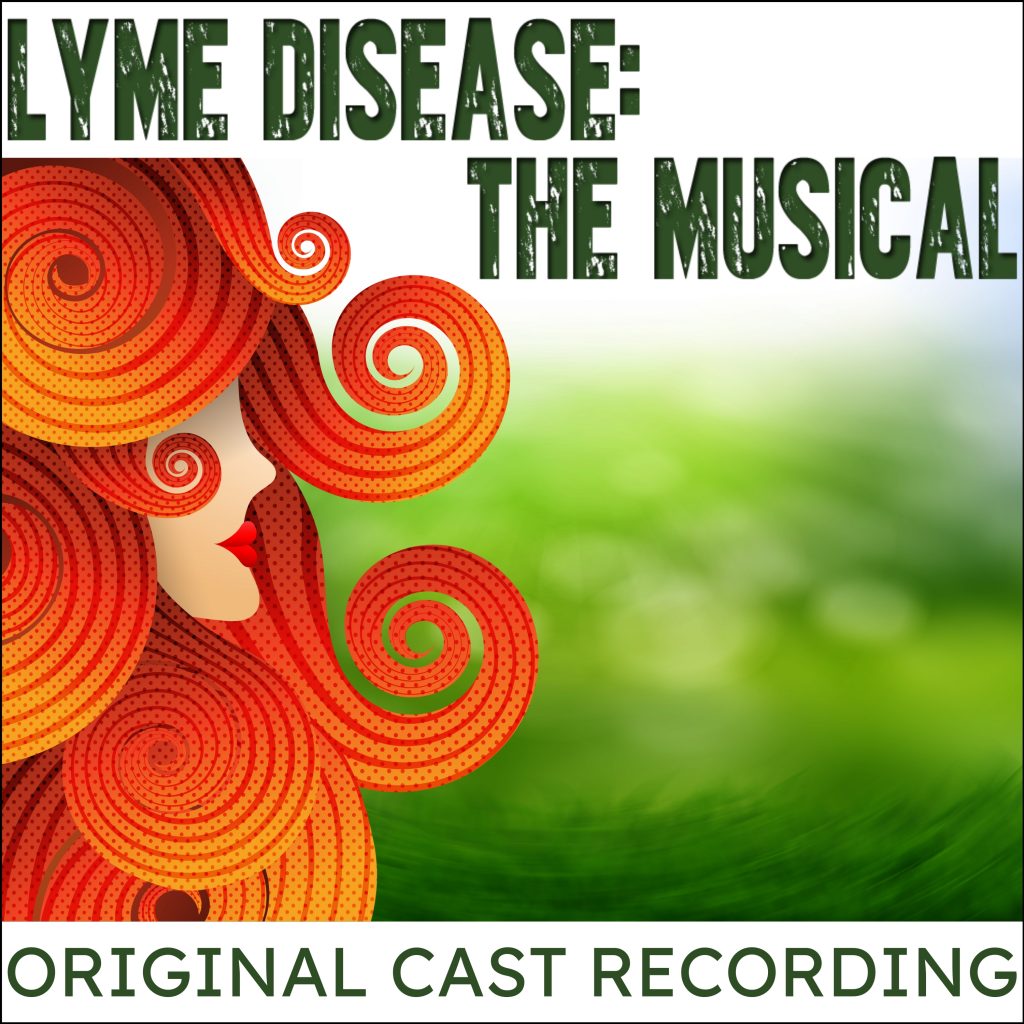 Lyme Disease: The Musical (Original Cast Recording) will be released on music streaming platforms on July 28.
It is the musical companion to the original dark comedy Lyme Disease: The Musical, which premiered at the Hollywood Fringe Festival in Los Angeles in June 2022.
The production was nominated for two Robby Awards and five Broadway World Los Angeles Awards, including Best New Play or Musical.
The show's book and lyrics were written by Ellen Thompson, an award-winning writer and graduate of NYU's Tisch School of the Arts. Thompson battled Lyme disease from 2014-2022.
The music was composed by Hughie Stone Fish, an Emmy-winning songwriter and graduate of Berklee College of Music, and the music was produced by fellow Berklee College of Music alum, Kev Luu, along with Stone Fish.
Luu and Stone Fish also played all of the instruments on the album. The premiere production of Lyme Disease: The Musical was directed by Robert Glen Decker, with choreography by Shanta' Robinson, and Music Direction by Todd Risenmay, who starred as the Tick and assistant produced vocals for the album.
Lyme Disease: The Musical follows an optimistic young woman stricken by a mysterious illness who must navigate unsympathetic doctors, disbelieving friends, and her own depression as she fights to recover both her health and sense of hope.
The show's music varies from pop to hip hop to ragtime. "Having Lyme disease for so many years was a wild ride," Thompson said, "so I mixed different genres of music to capture that lack of control and the element of not knowing what to expect."
Lyme Disease: The Musical (Original Cast Recording) includes the catchy 1970s pop-inspired duet "We Have Chemistry," in which two Lyme disease bacteria fall in love.
In "It's All in Your Head," a group of doctors lets the lead character know what's going on in classic musical theater style. The Beastie Boys-inspired "MRI" features a hip hop beat and heavy electric guitar. The ballad, "My Future's Not Bright – Reprise," is the only track on the album featuring acoustic guitar and live percussion, which perfectly supports the raw emotion of Taylor Murphy-Sinclair's performance.
Click here for more information.