Which strains of Lyme disease cause the most severe symptoms?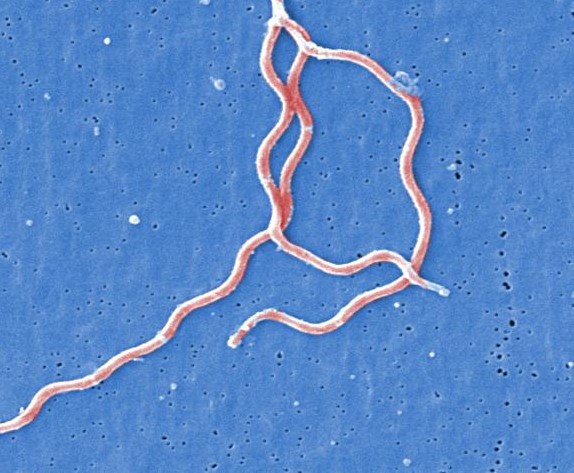 Bay Area Lyme Foundation has announced the results of the most comprehensive whole genome sequencing study of Borrelia burgdorferi, the bacteria that causes Lyme disease — a condition affecting nearly 500,000 new patients annually.
Published in the peer-reviewed journal PLOS Pathogens, the study is the first to define the connection between genomic markers and symptom severity.
It confirms that RST1 OspC type A strains, which are the most common type of Borrelia bacterial strains found in the Northeast, are associated with more disseminated infection and thus more severe Lyme disease.
These new discoveries will help inform physicians that different strains of the Lyme disease bacteria in the US may cause more severe Lyme disease symptoms. These may include joint swelling, debilitating fatigue, memory loss, headaches and serious inflammation of the heart and brain.
"Dissemination from the site of inoculation to organs such as the heart, brain and joints is a key step in the development of severe Lyme disease. Up until now, the bacterial genes and plasmids associated with dissemination in humans had not yet been identified," said first author Jacob Lemieux, MD, DPhil. He is an infectious disease staff physician at Massachusetts General Hospital and assistant professor at Harvard Medical School and an associate member of the Broad Institute of MIT and Harvard.
Important clues
"This work provides important clues into the bacterial genetic basis of dissemination and therefore suggests candidates for further study, including proteins to target for therapeutics and vaccines aimed at preventing dissemination."
The new study also identifies the genetic changes that distinguish more virulent strains. These include an enlarged genome size, a unique set of plasmids, and an expanded set of surface-exposed lipid-modified proteins called lipoproteins.
Pardis Sabeti, MD, DPhil, professor at Harvard University, institute member of the Broad Institute of MIT and Harvard, a Howard Hughes Medical Investigator and co-lead author added, "this research will lay the foundation for developing sensitive diagnostics for Lyme disease and help physicians refine treatment plans, arming them with a better understanding of Lyme disease bacterial strains and their clinical manifestations."
The researchers published the whole genome sequence and analysis of 299 patient-derived B. burgdorferi samples (isolates) from the Northeastern (Massachusetts, New York, Rhode Island and Connecticut) and Midwestern US and Central Europe.
The B. burgdorferi genome is made up of one long linear strip of DNA and 20-25 circular DNA plasmids. The researchers systematically determined the whole genome sequences using ribosomal spacer type (RST), outer surface protein C (OspC), and multilocus sequence typing (MLST), finding that clusters of genes are inherited in blocks through strain-specific patterns of plasmids and are associated with invasive infection and more severe disease manifestations.
Different genetic strains in different regions
The research highlights how evolution, geography, and differences in strain genetic diversity contribute to clinical manifestations and infections throughout the United States and Central Europe, laying the foundation for further research into, and treatment of Lyme disease.
For example, Lyme arthritis is more often reported in the US compared to Europe, likely because the infection in the US is derived mostly from the B. burgdorferi strains which are more arthritogenic.
The study also showed that strains with OspC, (a protein on the surface of the bacteria) type A appear to be common among patients in the Northeastern US.
This study further supports previous research that strains with OspC type A are the most virulent of the strains of B. burgdorferi sensu stricto found in the US. In a previous study, approximately 90% of Northern Californian patients were infected with B. burgdorferi OspC type A, and these patients presented with more severe disease.
The need for strain-specific diagnostic tests
"This monumental study shows the importance of developing diagnostics capable of detecting the specific B. burgdorferi strain (or strains) with which a patient has been infected. One-size-fits-all antibiotic treatment for Lyme may not be the most appropriate strategy for treating patients and preventing persistent symptoms. This new information may help physicians more easily determine a more tailored treatment regimen at the outset of infection," said Wendy Adams, research grant director, Bay Area Lyme Foundation.
"Supporting this important genomic study of the Lyme bacteria will lead to more thorough understanding of Lyme disease, and hopefully improved diagnostics and therapeutics for patients."
Whole genome analysis of B. burgdorferi has been limited to date due to technical challenges of sequencing and assembly and difficulties of obtaining samples from cases of human disease. The samples were collected over three decades across Northeastern and Midwestern US and Central Europe from 1992-2021, primarily from patients who presented with erythema migrans, an initial skin rash of the Lyme disease infection.
SOURCE: Bay Area Lyme Foundation
National news coverage of this research
Scientists Have Identified the Lyme Disease Genes Responsible for Severe Symptoms (TIME)

Genetic study of Lyme disease bacteria offers clues to long-lasting symptoms (NBC News)