"Love, Hope, Lyme" podcast features LymeDisease.org's Dorothy Leland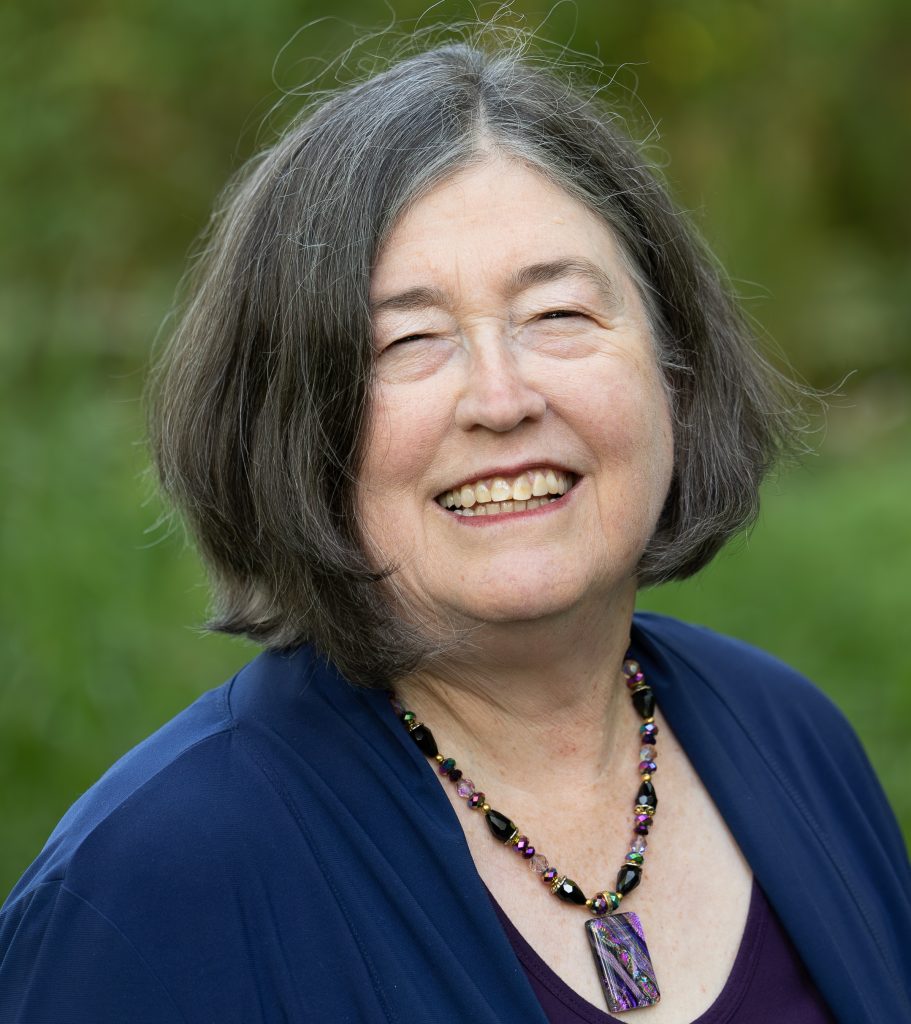 By Fred Diamond
On the "Love, Hope, Lyme Podcast," I have interviewed numerous people who have made it their mission to educate the world about tick-borne illnesses and the challenges they can present to the survivor and those who love them.
Usually, they found themselves in this position when one of their children was diagnosed with Lyme disease, and they were seeking answers on their own.
Lymedisease.org President Dorothy Leland, who is featured on the June 26 episode, has such a story. I've spoken to hundreds of parents and her story is very relatable.
She and I discussed what family members, friends, and partners who love a chronic Lyme survivor need to know.
I asked her how she became an advocate in the Lyme community, after she learned her daughter had Lyme disease.
She said, "When I was in the midst of it all, it made me angry that the system was the way it is, and that people were disbelieved. We're a family that had good health insurance and had resources available to us. And yet that didn't help us in in our situation, and it just made me angry. I channeled my energies into trying to fix the situation."
Dorothy said that once her daughter's health stabilized, she started a Lyme support group near where she lived. She said that although each member of the group had their own unique situation, they all faced many common challenges where the medical community was not able to help. This led her to starting a blog and growing as an advocate for the Lyme community.
She co-authored When Your Child Has Lyme Disease: A Parent's Survival Guide with Lyme-literate psychotherapist Sandra Berenbaum in 2015. Her next book, co-authored with her daughter Rachel, Finding Resilience: A Teen's Journey Through Lyme Disease will be released on October 24.
(NOTE: An interesting connection is that Sandra Berenbaum is the aunt of a close friend of mine from high school.)
What Family Members Need to Know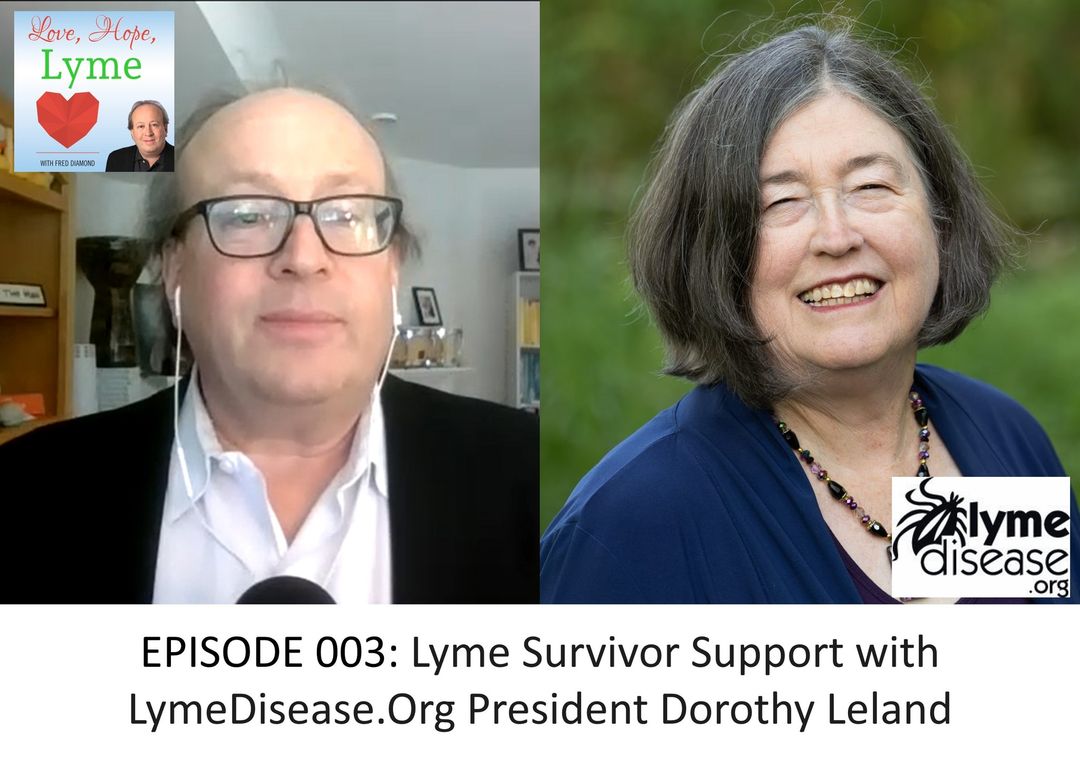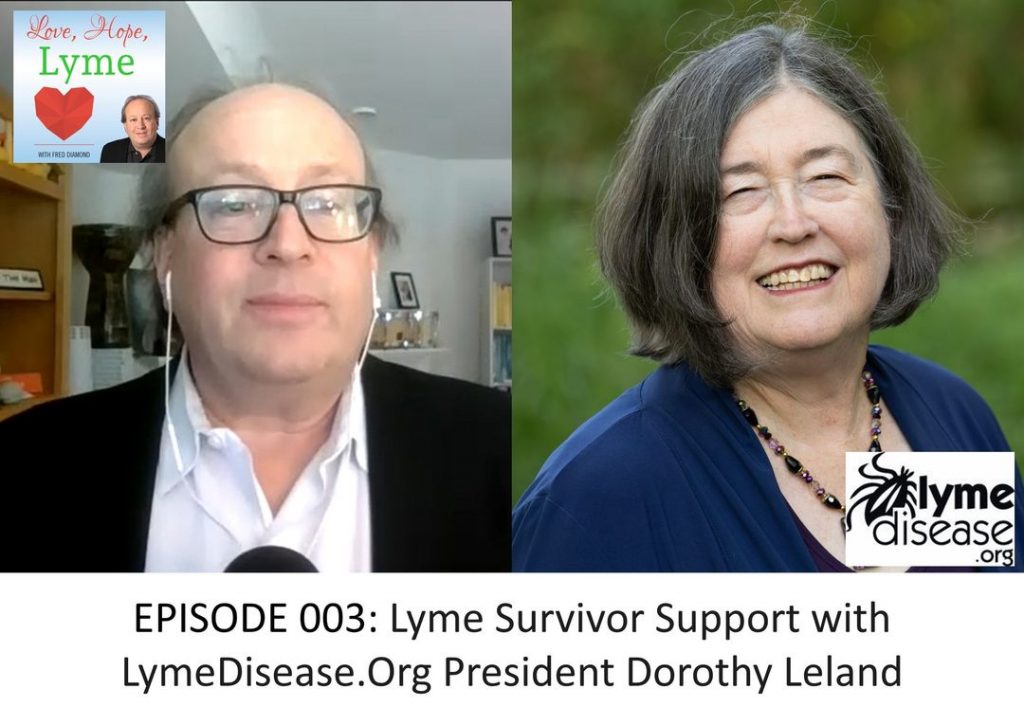 Dorothy said that people need to know that patients are often not believed by doctors nor by other family members. And, sadly, children are often not believed by school officials, and it undermines their whole sense of self. She attributes this in large part to the "screwy" way the medical establishment deals with Lyme disease and the difficulties in testing for the disease.
She said that while there's still a long way to go, there has been some progress in terms of Lyme disease awareness in the news media and the public at large.
"Years ago, when I started setting Google alerts for Lyme disease, I would get one or two things a week. And now I get those same Google Alerts, and sometimes there's 60 things in a day. There are lots of books now about Lyme disease. There weren't when I first began doing my research," she said.
What's the Best Way to Support a Chronic Lyme Survivor?
Dorothy said, "Accept them where they are. Symptoms wax and wane. Sometimes those with Lyme are well enough to go out to a movie and other times they're not. And [unfortunately] some people, including medical professionals, take [the fact that they went out] as evidence that they weren't really sick."
"[People with persistent Lyme] tend to feel very isolated. An awful lot of it comes down to accepting where they are, in the present moment. [Their loved ones need to ask:]How can I help you? And how can I be with you? How can I be your friend? How can we have a laugh together?"
Dorothy said don't assume that you understand everything about the patient's situation. There may be much you don't know about.
She also spoke on the podcast about some of the services Lymedisease.org provides, including the MyLymeData research project that currently has more than 17,000 people enrolled in it. She encourages anyone with Lyme disease to participate.
MyLymeData is a patient-powered Lyme disease research project. It was conceived by patients, is run by patients, and addresses the issues that patients care about. It lets Lyme disease patients learn from each other and provides data that can help drive Lyme disease research to improve their lives.
Click here to listen to all episodes of the Love, Hope, Lyme Podcast.
Fred Diamond is based in Fairfax, VA and can be contacted via Facebook. His book, Love, Hope, Lyme: What Family Members, Partners, and Friends Who Love a Chronic Lyme Survivor Need to Know is available on Amazon. The e-version of the book is free to Lyme survivors. Reach out to Fred on Facebook for your copy.