NEWS: LymeDisease.org's top advocate named to PCORI panel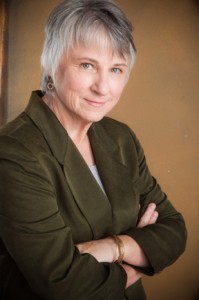 Lorraine Johnson will represent patient viewpoint to scientific research funders
Lorraine Johnson, JD, MBA, Chief Executive Officer of LymeDisease.org, has been appointed to the Patient Engagement Advisory Panel for the Patient-Centered Research Outcomes Institute (PCORI).
PCORI is an independent, non-profit organization authorized by Congress in 2010. Its mission is to fund research that will provide patients, their caregivers and clinicians with the evidence-based information needed to make better-informed health care decisions. PCORI has a research budget of over $300,000,000 per year—making it one of the largest funders of patient-centered research.
"Patient-centered research is of particular concern to Lyme patients, since Lyme disease research frequently has been guided by the interests of researchers rather than those of patients," Johnson says.
The Patient Engagement Advisory Panel consists of 60% patients and includes representative from of the Parkinson's Pipeline Project, Asthma and Allergy Foundation of America, Families USA, the National Health Council, the Partnership to Improve Patient Care, and the Patient-Centered Primary Care Collaborative. It will advise PCORI on research topics and priorities that are important to patients, define criteria for patient-centered research, and advise on aspects of grant funding.
According to Johnson, "because evidence-based medicine play a large role in treatment guidelines and insurance coverage, we need to be very clear about where the evidence begins and ends and where the role of clinical judgment and patient values steps in. The Lyme community needs to be part of this important conversation."
In addition to her duties at LymeDisease.org, Johnson is a director and officer of the International Lyme and Associated Diseases Society and she co-chairs the steering committee of the Consumers United for Evidence-based Healthcare (CUE), a national coalition of approximately 40 consumer advocacy organizations that seeks to improve the consumers' ability to engage in and demand high quality healthcare. She is a consumer peer reviewer for Cochrane Collaboration evidence-based reviews.
For the past ten years, she has focused on the medical, legal and ethical aspects of evidence-based healthcare in the context of Lyme disease and has over 40 publications in peer reviewed literature related to this topic. She has spoken at universities, at governmental hearings, before medical societies, and before the consumers group at the Cochrane Colloquium.
Click here for Lorraine Johnson's "Lyme Policy Wonk" blog.