Los Angeles premiere and other upcoming screenings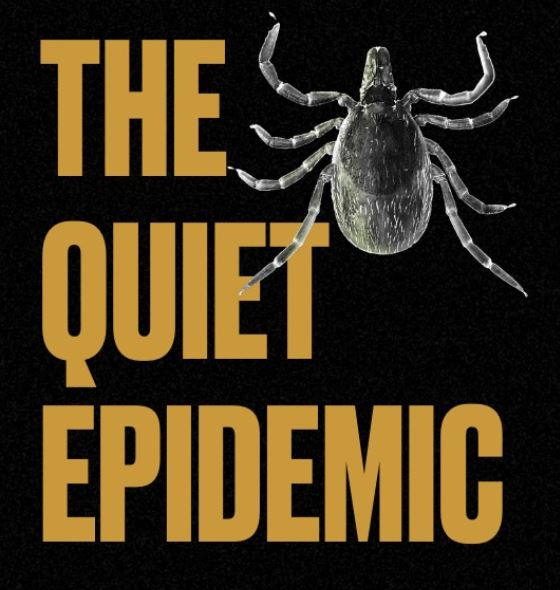 Latest information from the makers of the Lyme documentary:
The Quiet Epidemic will have its Los Angeles premiere at the Laemmle Monica Film Center in Santa Monica, California on Thursday, January 26 at 7:15 PM.⁠
⁠
The film will continue to screen daily at 4:20 PM for the following week (January 27 — February 2).
⁠
The premiere will be followed by a Q&A with the film team—co-directors Winslow Crane-Murdoch and Lindsay Keys, producers Daria Lombroso and Chris Hegedus and editor Mark Harrison.⁠
For tickets, visit: ⁠https://www.laemmle.com/film/quiet-epidemic
For those of you who have been wondering: yes, The Quiet Epidemic will be available to stream later this year! We are taking all necessary steps to ensure the film reaches the widest audience possible, which takes time. We appreciate your patience!⁠
⁠
In the meantime, you can sign up to host a screening in your community.
⁠
Toronto, ON
HotDocs Ted Rogers Cinema | Toronto, Canada
Jacob Burns Film Center – w/ Q+A
Pleasantville, NY
Los Angeles Premiere – Opening Night – W/ Q+A
Laemmle Santa Monica | Los Angeles, CA
January 27 – February 2, 2023
4:20pm PST – DAILY
Los Angeles – Week Long Run
Laemmle Santa Monica | Los Angeles, CA
TICKETS
Seattle, WA – W/ Q+A
SIFF Film Center | Seattle, WA
Seattle, WA
SIFF Film Center | Seattle, WA
Williamstown, MA – w/ Q+A
Images Cinema | Williamstown, MA
Portland, OR – w/ Q+A
The Hollywood Theater | Portland, OR