Jessica Devine helps thousands to "Rise Above Lyme"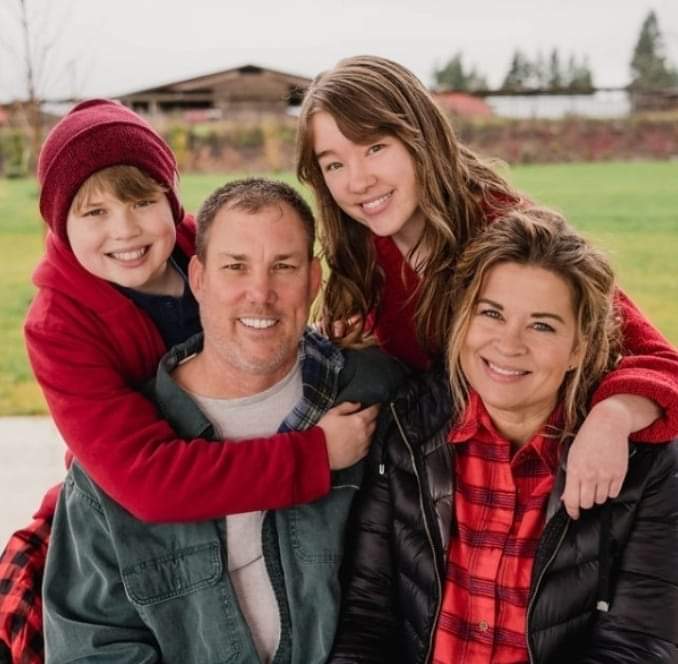 By Fred Diamond
When I decided to learn more about how persistent Lyme disease affected a family member I loved, I went onto Facebook and typed in "Lyme disease." I was shocked to see hundreds of groups appear, some with tens of thousands of members. I devoted a chapter in my book "Love, Hope, Lyme" to the discussions that were happening in these groups.
It's where I learned the concept of "Crowd Curing," where people come together to ask and give advice on how to treat their ailments. This happens because traditional medical practitioners cannot or are unwilling to solve their patients' problems and the patients must solve it on their own with the community's help.
I initially posted questions in the groups to understand tick-borne illnesses and how certain symptoms appeared. After I finished reading dozens of Lyme books, I would give them away to the people in the groups.
One of the group administrators who tirelessly supported her members was Jessica Devine, my guest on this week's "Love, Hope, Lyme" podcast.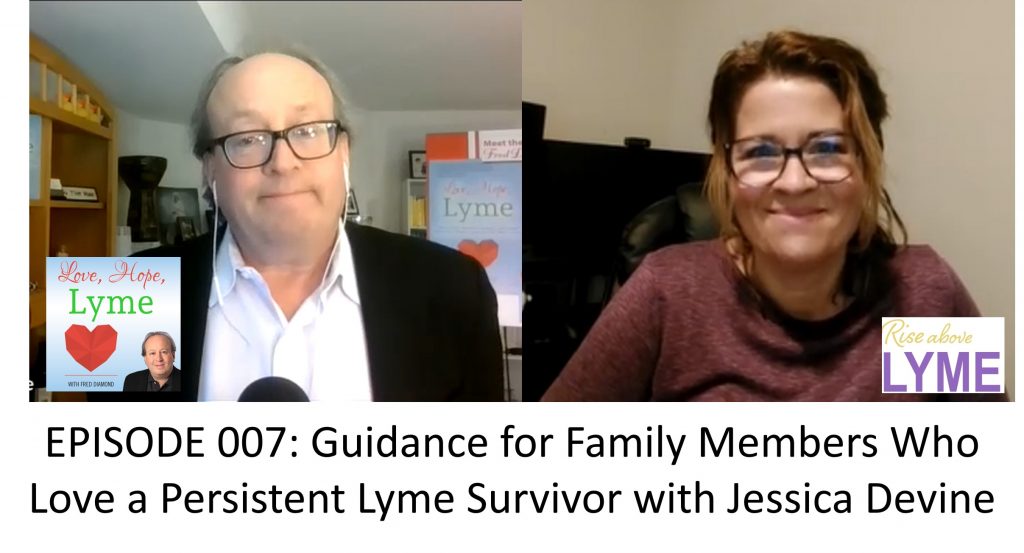 Jessica runs nearly a dozen "Rise Above Lyme" groups for multiple audiences. On this podcast episode, "Guidance for Family Members Who Love a Persistent Lyme Survivor," we discussed how she got started managing the groups and why she is so committed to her constituency.
When I asked her what family members need to know, she said their loved ones are scared.
"These symptoms are like nothing we could describe. It is scary, it's frightening," she declared. "Although the disease can cause anxiety, the symptoms themselves are terrifying at times. And your loved ones are angry. I had so much anger."
"If your loved one displays a lot of anger, and it's aimed at you, please know that they're just scared. They're scared that they can't get help from the medical community. They're angry that it costs so much, and that insurance isn't helping them cover it. They're angry that they're not as capable as they used to be. There's a lot of anger and you must have some compassion towards that," she said.
She also touched on the loneliness that can come from the disease. "It's lonely even if you have a wonderful family because nobody understands how it feels to be in your body."
I asked, "What's the single best way to support a chronic Lyme survivor?
"Be there. Be present. Learn about the disease and find accurate information. There's a lot of false information online, but there are a lot of good sources for accurate information. Learn the disease, learn the co-infections. Learn the details, learn what the symptoms are. Learn the treatments and solutions because they need help."
She offered, "I even taught my children what to bring me if they saw (me struggling). If they saw me start to have a seizure, if they saw me start to shake uncontrollably and I couldn't talk, I had to educate my kids on what to do."
She runs nearly a dozen groups. I asked what the biggest challenge was in managing these groups.
"There are some crazy posts about brand-new treatments that some people will suggest. We will not let it go up right away without checking because people are vulnerable and desperate. We research a lot. I contact a couple of different Lyme doctors and go to my top resources, and ask, "What do you think of this? Some people are talking about this in the group."
Another common thing Lyme survivors harbor is guilt and she said it is discussed frequently in the groups.
She said, "I carried a lot of guilt, and that is something I hear all the time. Because I wasn't as capable as I used to be, you see someone carrying the burden, the weight of your responsibilities."
Jessica said people need to know the journey can be a long one.  "There are people that heal faster than others and there is hope. But it's going to be long and it's going to be complicated. Things are going to come up in their treatments. Do not expect that in six months your family member is going to be back to the person that they were. They are in there. That is what I used to tell my husband, "I'm in here." He knew I was."
In conclusion, Jessica said, "They need a partner in healing. Learn accurate information, understand the symptoms and the treatment so you can help them.
Jessica's groups are open to Lyme survivors and family members. Search "Rise Above Lyme" on Facebook.
Fred Diamond is based in Fairfax, VA and can be contacted via Facebook. His popular book, "Love, Hope, Lyme: What Family Members, Partners, and Friends Who Love a Chronic Lyme Survivor Need to Know" is available on Amazon. The e-version of the book is always free to Lyme survivors. Reach out to Fred on Facebook for your copy.