The Role of Immune Dysfunction and Infections, Washington DC
November 8 @ 10:00 am

-

November 10 @ 3:00 pm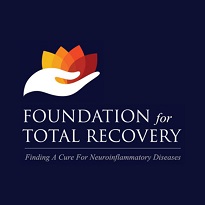 From the Foundation for Total Recovery:
New Developments in Understanding Chronic Illnesses: The Role of Immune Dysfunction and Infections
Date & Location:
Wednesday, November 8, 2023, 10:00 AM – Friday, November 10, 2023, 3:00 PM, Marriott Marquis, Washington, DC
Target Audience
Specialties – Allergy/Immunology, Family Medicine, Infectious Disease, Internal Medicine, Neurology, Pain Medicine, Pediatrics, Psychiatry, Psychology , Rheumatology
Professions – Non-Physician, Nurse, Nurse Practitioner, Physician
Overview
There are over 20 million Americans suffering from a group of chronic disabling disorders who are diagnosed without a clear elucidation of pathophysiologic mechanisms. Fibromyalgia, Myalgic Encephalomyelitis/ Chronic Fatigue Syndrome (ME/CFS), Neuropsychiatric illnesses, Posttreatment Lyme Syndrome, Pediatric Acute on Neuropsychiatric Syndrome (PANDAS/PANS).
Adding to this massive disease burden the CDC now estimates that of the 40% of Americans who were infected with COVID-19 1 in 5 continue to suffer with what is now referred to as Post-acute sequalae of COVID (PASC). Research has demonstrated that common to all of these conditions is dysregulation of the immune system resulting from an infectious insult.
Dramatic advances have occurred in our understanding of all of these conditions as a result of COVID. We are entering an incredibly exciting period in medicine where these diseases are beginning to coalesce around an understanding of shared pathophysiology. We are entering a period of true hope for those millions who are suffering where we will finally be able to provide comprehensive solutions for their illness.
This conference will bring together some of the leading researchers and clinicians from around the world to discuss the advances in our understanding of these conditions and breakthroughs in diagnostic and treatment options.