LymeMIND conference, New York City, New York
October 19, 2019 @ 8:00 am

-

5:00 pm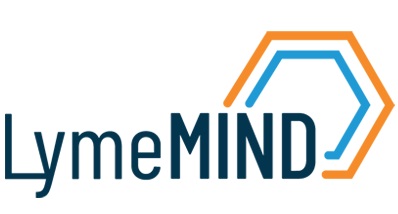 LymeMIND presents the 4th Annual Lyme Disease in the Era of Precision Medicine Conference.
Proudly supported by The Steven and Alexandra Cohen Foundation: Cohen Lyme and Tickborne Disease Initiative
Saturday, October 19th, 2019
(Livestream available for those who can't come in person.)
The Times Center, 242 W 41st Street, New York, NY 10036
The day-long program will bring together a collective community of partners dedicated to the fight against Lyme disease.
Speakers represent all corners of the Lyme disease community; from leading clinicians, academics and researchers, to prominent Lyme disease patient advocates who recognize the myriad challenges faced when coping with the disease. Individuals featured during this year's conference include:
.
Neil Spector, MD, Professor and researcher at Duke University School of Medicine, and author of "Gone in a Heartbeat: A Physician's Search for True Healing" – a memoir about his battle with Lyme Disease
Joel Dudley, PhD, Director, Institute for Next Generation Healthcare at Mount Sinai
Sue Visser, Associate Director for Policy, Division of Vector-Borne Diseases, Centers for Disease Control & Prevention, CDC
Richard I. Horowitz, MD, Medical Director, Hudson Valley Healing Arts Center
Erol Fikrig, MD, Waldemar Von Zedtwitz, Professor of Medicine (Infectious Diseases) and Professor of Epidemiology (Microbial Diseases) and of Microbial Pathogenesis; Investigator, Howard Hughes Medical Institute; Section Chief, Infectious Diseases
Phyllis Bedford, Founder and Executive Director, LymeLight Foundation
Crystal Barnwell, MD, Founder of Danio Group in Atlanta, GA and member of the International Lyme and Associated Diseases Society (ILADS) Board of Directors
Savi Glowe, Director of Strategy & Operations, Institute for Next Generation Healthcare