ILADS annual Fall conference, Boston, MA
October 31, 2019 @ 8:00 am

-

November 3, 2019 @ 12:00 pm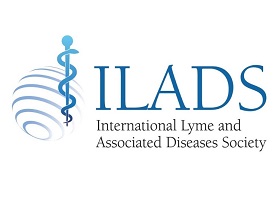 Please join us for the International Lyme and Associated Diseases Society (ILADS) 20th Annual Conference. This year's conference will be held on October 31-November 3, 2019, at the Westin Copley Place in downtown Boston, Massachusetts.
THURSDAY, OCTOBER 31, 2019: PRE-CONFERENCE
Lyme Fundamentals- an all day track and preliminary step for the ILADEF Physician Training Program.
Exploratory Treatments for Tick-Borne Diseases- an all day track
Social – Documentary Movie produced by Pi Ware concerning Morgellons Disease. Guests of registrants are welcome to attend this event.
FRIDAY – SUNDAY: SCIENTIFIC CONFERENCE
The Scientific Conference on Friday, November 1, 2019, through Sunday, November 3, 2019, will include the following:
Plenary Sessions – mornings Friday through Sunday
Practical Skills Expansion (PSE)- Friday and Saturday afternoons
Poster Sessions – Friday morning through Sunday morning
Pioneer in Lyme Award Dinner – Friday evening social event honoring Bernard D. Raxlen, MD
Annual Members' meeting Saturday late afternoon
The Scientific Conference schedule will extend from Friday morning to Sunday noon. As you review the list of speakers and topics for the 2019 Annual ILADS conference you will see that there are 3 major themes that will be delivered by some of the best speakers ILADS has ever had.
These themes are:
Chronic infection = Chronic disease?
Novel antimicrobial strategies
Big Data
ILADS conferences bring the latest in evidence-based scientific advances to inform best practices in the clinical care of patients with Lyme disease and related infections.  With Lyme and related diseases to compare and contrast with persistent infection across a spectrum of human disease, we will learn how persistent infections and host responses interact to cause chronic disease.
Click here for more information.