Holly Ahern on Lyme disease, Thurman, New York
September 24, 2019 @ 6:30 pm

-

8:00 pm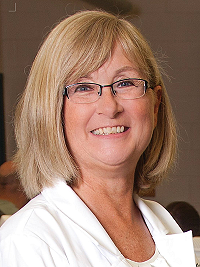 The Lyme Action Network and members of the Thurman community will present "What You NEED to Know About Lyme and Other Tick-borne Diseases" on Sept. 24 at 6:30 p.m. at Thurman Town Hall, 311 Athol Road, Thurman, NY.
Holly Ahern, associate professor of microbiology at SUNY Adirondack, will present the current research and clinical findings, discussing prevention, the biology of ticks and the diseases they carry, the problems with diagnosis and treatment and what to do when a person is bitten.
Ahern, co-founder and vice president of the Lyme Action Network, is a nationally recognized expert in the field. She served on the Diagnostics and Testing Subcommittee of the 2018 Federal Tick-borne Diseases Working Group, a division of the U.S. Department of Health and Human Services.
The program is free and open to the public.