NEWS: Dr. Phil's chronic Lyme show to air April 13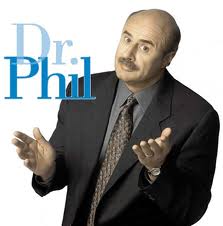 A segment on chronic Lyme is included in a program called "Deadly Consequences."
The Dr. Phil Show will look at the issue of chronic Lyme disease in a program scheduled to air on April 13.
Among the guests are Lyme survivor/TV weathercaster Brooke Landau, two additional Lyme patients, Lyme-literate doctor Chitra Bhakta, MD, and the IDSA's Dr. Paul Auwaerter.
Here is the listing as posted on the Dr. Phil website:
Friday – April 13, 2012
Deadly Consequences
Dr. Phil's guests say they're dealing with serious illnesses that could have deadly outcomes. First, Annette says as a mother, she wants the right to euthanize her severely-disabled children, 42-year-old Jeffrey and 43-year-old Janet, who have been institutionalized for more than three decades with the rare genetic disorder, Sanfilippo Syndrome. Her only legal option is to remove their feeding tubes, which she says would lead to a painful and inhumane death. What would you do? Hear from acclaimed trial attorney Geoffrey Fieger on why he thinks the laws against euthanasia should be changed. Then, former model Stephanie Vostry, 25, says that she suffers from constant pain and seizures caused by what some doctors believe to be chronic Lyme disease, and others wonder if she's faking. With natural medicine providing minimal relief, hear how she says she's turned to self-medicating to dull her pain. Plus, chronic Lyme disease hits close to home for a Dr. Phil staff member and a San Diego weathercaster.