Dr. Burrascano receives Drulle award at ILADS Conference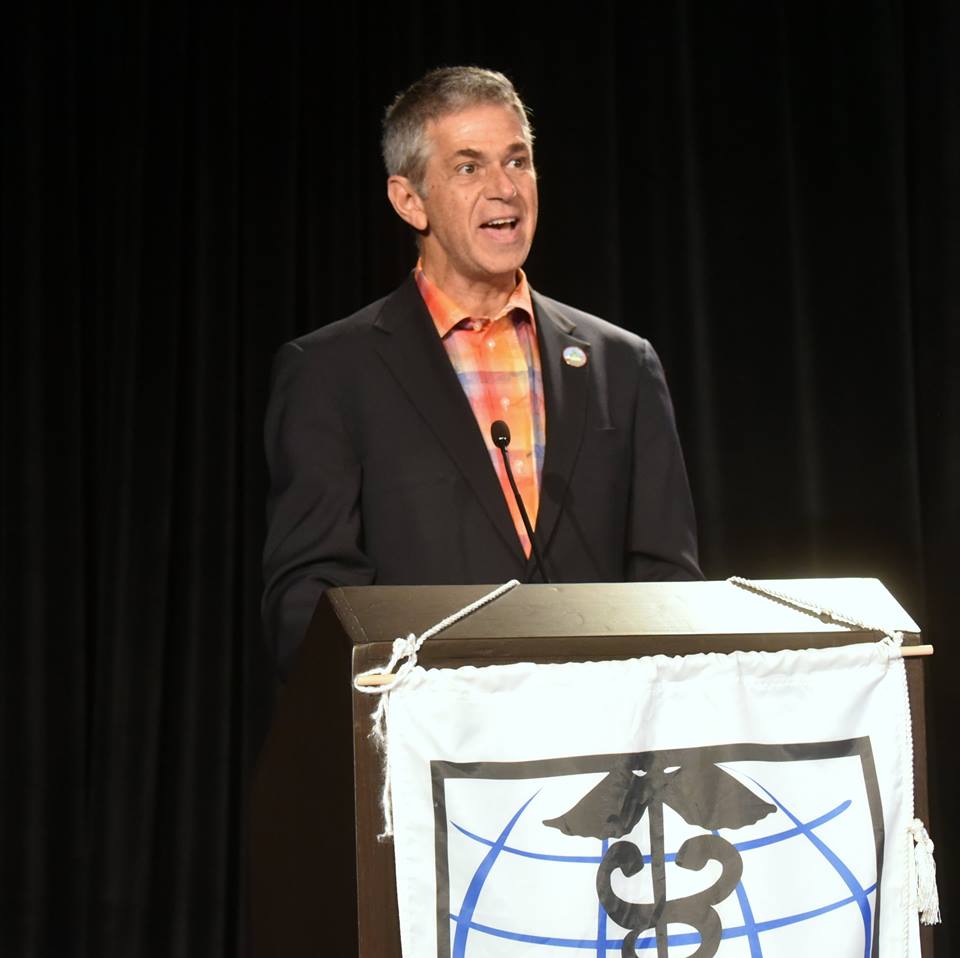 "Never, never, back down and don't be afraid to stand up for what you know is right with respect to Lyme Disease diagnosis and treatment." — Joseph J. Burrascano, Jr. MD, the 2015 recipient of the Research Award in Remembrance of John Drulle for his commitment to patient-centered practice. Dr. Burrascano was given the award this past Sunday at the annual ILADS conference held this year in Fort Lauderdale, Florida.
Dr. Burrascano is a well-recognized specialist in the diagnosis and treatment of Lyme and associated complex infectious diseases, and the chronic illnesses that accompany them. With over two decades of experience and research in this field, he has appeared on television, has advised the CDC and NIH, testified before the U.S. Senate, an armed services joint subcommittee, and at various governor's councils. A founding member of ILADS, he currently is an active Board Member of the International Lyme and Associated Diseases Educational Foundation (ILADEF). Dr. Burrascano is retired from clinical practice. His current area of interest includes active involvement in the development of a new blood culture for Borrelia.
About John Drulle, MD
"If one could imagine a physician stepping out of a Norman Rockwell painting to spend all the quality time needed with you, with his attention focused totally on your symptoms, questions and fears, that physician would likely be the late John Drulle, M.D. Decades ago, when scholarly physicians were diligently discovering the Lyme bacteria and naming the disease, he was among the first handful of doctors on the frontlines of actually treating the condition. In the early days of Lyme disease, testing procedures and results were unreliable at best. That's why John used the most sophisticated of devices available to diagnose and treat the condition – his ears. He would take all the time needed to hear a patient out, as there was a close relationship between close listening and appropriate diagnosis and treatment. Because protocols were uncertain, he would never give a patient a medicine unless he tried it on himself first, because he himself was infected with Lyme as well as other tick-borne diseases. To say his practice was patient-centered is an understatement – he would go so far as to pick up prescriptions and deliver them to a patient's house when they were too sick to do so themselves. Even when he himself was battling chronic fatigue and pain, he kept a positive outlook and sense of humor. John Drulle was truly a blessing to all who knew him until he succumbed to Lyme disease and an untimely death in 2003." (from http://www.johndrullelymefund.org/)
About LymeDisease.org and Patient-Centered Research
LDo is committed to keeping patients at the center of Lyme disease research and treatment. In early November Lymedisease.org will be launching our own patient-centered research project, MyLymeData. This project is patient-powered BIG DATA research. It lets patients lead the way to help find a cure. Read the latest issue of The Lyme Times  for more on MyLymeData and how every patient can make a difference.