TOUCHED BY LYME: Lyme Disease and Romney's Microtargeting Strategy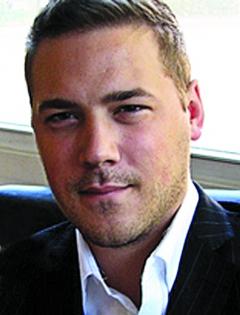 So how exactly did Lyme disease get all bollixed up with presidential politics? Guest blogger Ben Domenech, a GOP political commentator, gives his take on what happened.
Election cycles tend to transform policy issues on which there should be broad agreement into partisan disagreements which pit campaign surrogates against each other on even the smallest matters, regardless of the lack of ideological division. Such is the case with this week's overheated liberal backlash against a Romney-Ryan campaign for sending out a mail flyer on Lyme disease in Virginia, which Democratic partisans have attempted to frame as an example of pandering to cranks. This is an absurdly false depiction of what's going on here, and a bit of explanation is in order.
In recent years, Lyme disease has seen a significant increase in key parts of the country – of the nearly 35,000 cases of Lyme in 2011, 96 percent came from just 13 states. Some claim the disease is still underdiagnosed – the diagnostic test used to identify Lyme, as recommended by the Centers for Disease Control, has become an issue of significant controversy because it is inaccurate until the relevant bacteria reproduce to sufficient levels, which can take weeks. Those with Lyme don't always develop the infamous bull's eye rash, and sometimes it can be difficult to see. The test has to be conducted at the right time, with the right levels and without interference from antibiotics, in order to be accurately diagnosed.
As Lyme has increased, so have the calls for the CDC to reconsider its recommendations and for additional research into alternative testing and treatment approaches. In Washington, this push has been taken up primarily by moderates on both sides of the aisle. Last month, Senate Democrats Richard Blumenthal of Connecticut and Kirsten Gillibrand of New York held a field hearing with numerous scientists and health professionals, announcing that "Lyme disease has reached a scope of epidemic proportions". On the House side, moderate Republicans Frank Wolf of Virginia and Chris Smith of New Jersey – who typically show up in the mainstream press for being among those "reasonable" Republicans open to tax increases – have been steadily calling for more CDC engagement on the issue of Lyme. They typically call for the development of more accurate diagnostic tests and standardized reporting of the disease among a number of other fairly benign requests.
At the state level, bipartisan commissions in Massachusetts and in Virginia met last year. One issue both considered is that, since insurers take their cues from the more limited government recommendations, some citizens believe their coverage is insufficient to treat the disease. The commission in Massachusetts was sparked in part by a recent law – introduced by a Democrat – which legally permits doctors to clinically diagnose and offer long term antibiotic treatment for Lyme disease (a step beyond current recommendations) without being penalized by the State Medical Board. A similar recommendation was made by the Virginia commission. Both commissions agreed that better testing was needed, and testimony from medical professionals highlighted the fact that one recommended testing approach in particular was often inaccurate.
So why did Team Romney decide to send out this flyer, which promises similarly benign language about improving "synergy", "awareness", and "treatment"? It's simply an example of microtargeting at work.
The center of the bull's eye for Lyme disease at the moment is Loudoun County, arguably Virginia's most important swing county. It has one of the highest rates of Lyme disease in the country, and the highest in the Old Dominion. Loudoun, where I've lived for roughly half my life, is a test case for the critical question of who will win the wealthy white suburbs in November. Loudoun went strongly blue for Barack Obama in 2008 before shifting back to strongly red for Bob McDonnell a year later.
Transformed over the past two decades from a rural farming county to the wealthiest county in the nation, Loudoun is full of McMansions bordering wooded areas and tall grass across beautiful rolling hills – an area ripe for deer ticks to come in contact with children. Suburban families in Loudoun are particularly worried about the rise of Lyme disease in the county – the county board voted unanimously to name 2012 "Lyme Disease Awareness Year", and recently embarked on a massive insecticide campaign across numerous county parks. And it's not just about concerned moms – exacerbating the issue of Lyme is Loudoun's enormous (and enormously profitable) equestrian industry – horses are livelihoods, and that's a hot button issue here.
The attitude over at Slate, despite all this, is that Romney's catering to some massive anti-science right-wing conspiracy. I reached out to a Loudoun County friend, Ken Colley, a parent, equestrian farm owner, and Transom subscriber for his opinion on the matter. He writes:
Lyme Disease is a constant presence in our lives — the topic of ticks and the potential for our kids and horses to get the disease is always buzzing around the rural water cooler. I pick engorged ticks off my kids on a daily basis in spring and summer and always wonder "did they get it?". And Lyme doesn't only impact people – horses get it too. That has a direct impact on my business as sick horses require treatment and that treatment may put my equine out of commission for a period of time or, at worst, cause them to be unusable for months.

I fail to see how the Romney campaign is promoting junk science or second guessing the CDC.  What I do find offensive is a 'translation' that appears to be equating aggressive treatment and better awareness with trepanning and phrenology. Virginia's report was put together by a panel of experts commissioned to complete this study, a rather comprehensive list of medical professionals. Lyme is a confusing disease: the symptoms are irregular, the test is largely inaccurate depending on where you are in the bacterial life cycle and the classic "bulls-eye" rash may, or may not appear. How exactly do we react to something like this? By just assuming the way we've always done things is sufficient, or by considering new research and new options?

This is a topic of particular local interest and deeply impacts Loudoun residents. I personally appreciate a candidate that is at least tangentially aware of the hyper-local topics that concern us in rural parts of the states, and knows that when health policies are set in Washington, they can have ripple effects which are felt at the local level. And I wonder: has anyone who's criticized this ever made it out to Loudoun to spend time anywhere other than the air conditioned wineries?
While microtargeting may sound ingenious to journalists when they're writing about whatever the perpetually amazed Sasha Issenberg is covering about campaign strategy this week, it's apparently less appealing when put into practice, even on an issue with such bipartisan backing for better testing, more research, and more prevention. Finding something that's likely a top five issue on the minds of suburbanites in a key swing county in a key swing state and highlighting some modest steps you'd take on it that the current administration hasn't seems like the definition of a Team Romney move.
There's a risk involved in focusing too much on such tactics. Despite the choice of Ryan as a running mate, the Romney campaign isn't running the kind of operation that highlights big ideas – it seems content to try to win based on playing really good small ball and targeting suburban women. Thus, their ads in Virginia haven't talked about Obamacare, same-sex marriage, or anything of the kind – instead, they've highlighted Romney's opposition to defense industry cuts, his energy plan, the importance of restoring housing values, and other less controversial issues. It may be a strategy that backfires for Romney – as Peanuts once pointed out, "He who lives by the dirty rotten little drop shot, dies by the dirty rotten little drop shot" – but it's the one Republicans chose.
Note: This commentary was reprinted by permission from Ben Domenech's daily news digest, The Transom.