The Digital Lyme Times–New Format, Same Great Content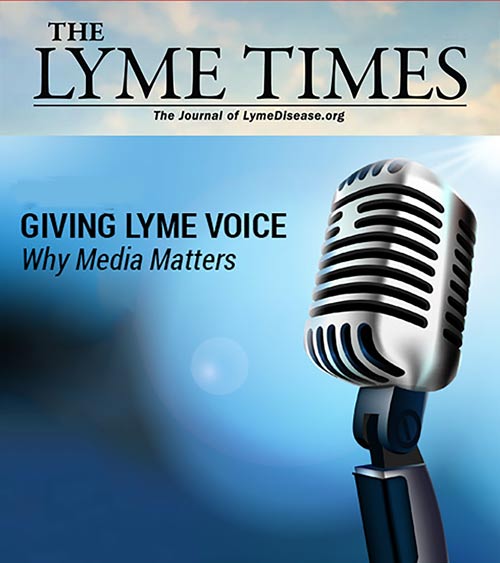 We have completely overhauled the Lyme Times…and we think you'll like it.
It has a new, easy-to-read format. You can access every issue—including those in our extensive archive—on your computer, tablet or mobile phone. You can also print out your favorite articles. If you are a member of LymeDisease.org, you simply need to log into our website with your membership number and start reading.
The perks of membership don't stop with the Lyme Times. Members can watch educational videos featuring renowned doctors who specialize in Lyme, and access key resources regarding insurance, disability, treatment guidelines, and health care policy.  There are links to helpful organizations.
The theme of our latest issue is "Giving Lyme Voice: Why Media Matters." It includes an interview with trailblazing Lyme doctor and author Richard Horowitz, MD, as well as an excerpt of Ally Hilfiger's compelling memoir, "Bite Me: How Lyme Disease Stole My Childhood, Made me Crazy, and Almost Killed Me." Special issues provide comprehensive coverage on various topics such as pediatric Lyme, integrative medicine, and insurance challenges.
Your membership supports the many ways we advocate for the Lyme community. Foremost, we seek to empower Lyme patients by providing them with trustworthy information. We also support the Lyme community's legislative efforts by sponsoring Voter Voice —an easy way for citizens to contact their elected representatives. In 2016, we used Voter Voice to help pass insurance legislation in Massachusetts and important Lyme-related provisions of the federal 21st Century Cures Act.
Because patients struggle to obtain an early diagnosis, we developed our Symptom Checker. It allows people to see if they are at risk for Lyme disease and print out their results to help inform their physicians. MyLymeData, our patient-driven big data project, lets patients pool their data safely and securely to help find a cure.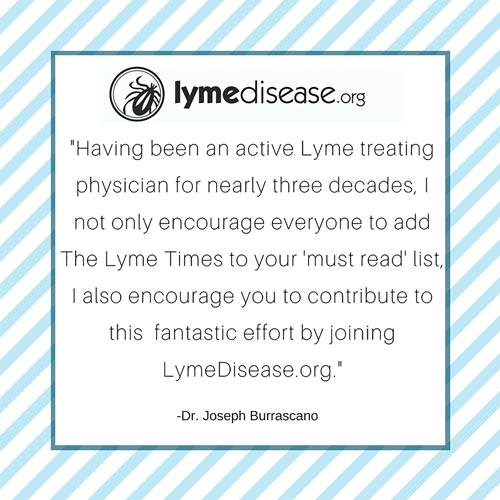 Back in 1989, it was almost impossible for someone with Lyme disease to find any information about the illness. And of course, there was no Internet or quick Google search. That year, our founder, Phyllis Mervine, typed up several articles about Lyme disease on two legal-sized pieces of paper, folded them in half into a little booklet and called it the Lyme Times. She photocopied and stapled a few dozen together and mailed them out across the country.
Phyllis had no way of knowing what a powerful impact this would have. She simply wanted to inspire, encourage, and empower Lyme patients by educating them and helping them to connect with each other. The Lyme Times has blossomed into a highly-respected journal since then and LymeDisease.org has grown into the most trusted provider of information to the patient community.
The Lyme Times tackles issues that patients care about. What are the most effective treatment approaches? What are the latest developments in research? Which policies should we advocate for? The Lyme Times has covered these topics for decades and will continue to do so in the years to come.
With determination and a small, dedicated group of volunteers, Phyllis helped start a revolution. Now we look to you to carry it on. We believe that knowledge is power and that patients belong at the center of healthcare and research.
Right now, if you're already a member of LymeDisease.org, we hope you'll take a test drive of the new digital Lyme Times. And if you're not yet a member, we hope you'll join us. Together, we'll build a brighter future for people with Lyme disease.