The difficulties of obtaining Lyme treatment in Canada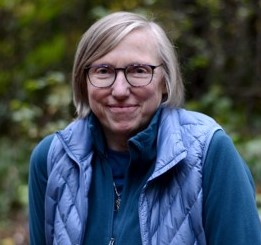 By Catherine Kinsella
"How can you not believe me?"
Those are the words of a Canadian adolescent reflecting on the challenges he faced while seeking effective healthcare for Lyme disease in Canada.
His experiences, along with those of his mother, are described in research headed up by Sarah Ciotti.
"I Can Do Anything if I've Overcome That": A Collaborative Case Study of an Adolescent with Symptoms of Lyme Disease in Canada," is a research initiative funded by the Canadian Lyme Disease Foundation (CanLyme).
Ciotti and her team asked the question "What is the experience of an adolescent with symptom-persistent Lyme disease in Canada?"
Through a collaborative research approach, they reveal some of the roadblocks this family encountered within the Canadian healthcare system before finally receiving effective treatment for Lyme disease.
By examining the challenges they faced and their eventual successes, this research clearly illustrates both the barriers to receiving adequate healthcare for Lyme disease in Canada and a solution that required an innovative and collaborative approach to his care.
Seeking solutions and support
Although the subject of this research was an adolescent when he was interviewed, he became ill when he was eight years old. His parents were tasked with navigating his healthcare and carrying much of the burden throughout their son's illness. The child's mother, who developed cancer after her son's Lyme disease, describes the differences she encountered.
"I've always said that being diagnosed with cancer was like night and day to his Lyme disease because no one argued with me that we don't have cancer in [the province] or we don't have this type of cancer here or cancer can't come back once you've been treated… It was such a strange relief in some ways to be diagnosed with a disease that you knew that you were going to be able to get treatment for and there was no stigma and people aren't going to argue with you and professionals" (Patient's mother)
Although the child was minimally involved with his care, he verbalized his concern regarding the trauma his mother endured as a result of her experiences within the healthcare system. One of the many challenges they faced was that the child's symptoms were not being believed, and at one point were considered to be psychosomatic.
"A psychologist on the healthcare team quickly ruled out a psychosomatic diagnosis, but this turned into an inter-professional conflict that he was not aware of but that his parents were privy to." (Ciotti, et al)
Ciotti and her team skillfully reveal and explore aspects of this family's experience with Lyme disease. They highlight the need for improvements in education regarding Lyme disease, both for the public and for healthcare providers, including pediatricians. Their research demonstrates the crucial role that general practitioners play in the diagnosis and management of Lyme disease in Canada.
Missed opportunity for early treatment
Although specific details of the child's medical history are not known, the research illustrates elements of his care that may have prevented his descent into the later stages of Lyme disease. These include performing an in-depth history that considers participation in outdoor activities, changes in overall health, history of rash and also includes a comprehensive physical examination that includes examining the skin for a rash.
"I had this big red bullseye rash… I didn't think anything about it. I just thought it was a rash and so mom took a few pictures and then. We kind of forgot about it… (later) I got a like, a very, very stiff neck. Like, I couldn't turn my head. I got achy joints." (Patient)
"I had sore muscles plus flushed cheeks, sore chest, the striking, a low-grade fever, sore joints, and I didn't want to bend my knees cause like it hurts so much to bend my knees… I wasn't able to walk on my feet because… that was the burning. So, it felt like if I was lying in bed, it would feel okay, but as soon as anything touched it, my feet just felt like they're burning" (Patient)
These challenges in receiving a diagnosis are shared by many people with Lyme disease and invite us to ask the question; "Is there an aversion to including Lyme disease in the differential diagnosis, and if considered, is this potential diagnosis discarded too quickly?"
A collaborative approach
Ciotti's research also highlights some of the elements of this experience that lead to the child's treatment and eventual recovery. This included a collaborative approach between a pediatrician and a naturopathic physician. Although this unique collaboration was available to them, it's important to note that this type of collaboration is not an option for most Canadian patients.
This important paper also touches on some of the stereotypes and unhelpful discourse that this family and other Lyme patients are faced with. They cite research that highlights some of these preconceptions and misconceptions.
"Not all patients with symptom-persistent Lyme disease are taking part in 'antiscience' movements, and this represents a dangerous and disingenuous discourse that may perpetuate the same misinformation that it purports to critique." (Ciotti et al)
Moving forward with curiosity
The challenges this family encountered while seeking adequate healthcare for their son highlights the mindset that healthcare providers must embrace in order to help their patients with Lyme disease; an approach that values curiosity and collaboration, and dismisses preconceived dogma and stereotypes around Lyme disease.
Thank you to this family for their courage in sharing their experiences, and to Ciotti and her team for capturing them and describing them so clearly.
Ciotti's research was funded through a Venture Grant of the Canadian Lyme Disease Foundation.
Catherine Kinsella is a retired RN, content creator, writer and coordinator of the Education Grant Program for the Canadian Lyme Disease Foundation.