TOUCHED BY LYME: Coming back to life after Lyme disease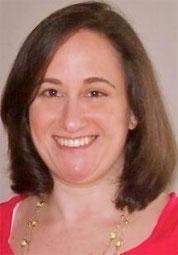 Guest blogger Jennifer Crystal explores what it means to re-enter the world after chronic illness.
Each September, new college freshmen take on Boston by storm. My friends and I watch them on the T, sometimes rolling our eyes at their herd-like movements and propensity for discussing their drama so loudly that we can't help but hear them.  We check out their outfits, leggings covered by short dresses we're too old to wear, or tiny running shorts barely covering tanned, muscular legs. One friend recently mused aloud what we were all thinking, "Oh, to be 19 again…"
It's a universal feeling, wanting to cling to youth. For Lymies, the feeling is less about nostalgia and more about grief for lost time. At some point for people struggling with chronic tick-borne disease, one tick stopped the clock entirely. I sometimes joke that I feel like I went to sleep when I was 25 (when I first got diagnosed) and woke up when I was 33 (when I went into remission and moved to Boston). For all the laughs I get, the truth is, there's nothing funny at all about losing eight years of your life.
I recently wrote an essay for an anthology on reverse culture shock, in which I talked about the difficulties associated with "coming back to life" after an isolating illness. Late-stage cases of tick-borne disease often leave victims bedridden, too exhausted to even take a ride to the post office, let alone work, get out and about with friends, or do any of the normal things people their age do. Contact with friends trickles from phone calls to occasional emails, peppered once in a while with homebound visits.
I loved when my friends came to see me at my parents' house, where I was convalescing. We would gather around a dining room table that had not really been mine for many years; I would host lunch in a house that was not supposed to be my own, with friends who were out living the life I was supposed to be living. I clung to these visits, for there is no better medicine than joy, laughter, and stories that remind you of who you once were, of who you might someday be again.
But those visits were also a glaring reminder of who I was not right then. While I spent my days alternately sleeping and self-administering intravenous antibiotics, my contemporaries were building careers, getting married, starting families, buying houses. They were moving forward at a natural pace in the land of the living, while I was struggling to merely survive.
As I got better and slowly stepped out into the real world, I found myself jarred by sensory overload. "Fun" activities for people my age—movies, nights out in loud clubs—sent my neurological symptoms into a tailspin, and I would spend days in bed recovering from the outing. I settled for quick trips to coffee shops or meals out with friends, but even these outings took on distorted weight. It shouldn't be that exciting for a 20-something to go out for coffee, to be able to drive to a restaurant in the next town. For Lymies, each of these successes means the clock is slowly moving forward again, that we are rejoining the pulse of normal life.
People often ask me how my chronic illnesses affect my life now that I am living on my own and attending graduate school in Boston. I tell them that I still have limitations—I still take medicine every day, I still have to nap every afternoon, I still have to be very careful about pacing myself—but for the most part, I'm leading a relatively normal life. My normal is a new normal, but it works for me, because it's a living, forward-motion normal.
Nevertheless, the lost time is still, at times, glaringly obvious. The last time I was really able to live this normal of a life, I was 25. I'm not 25 anymore—not in body, mind or spirit—but I don't really feel 33 (now 34) either. I missed all the "normal" years of finding soul mates, building nest eggs, settling down. I get nervous when I think of all the things people my age are "supposed" to be doing. My biological clock ticks louder and louder each time I play with friends' kids. Emotionally, I'm on par with my peers, but where we are in life does not match up.
I connect more with the younger students in my graduate program in this sense. Though those just out of college do seem quite young to me, my classmates who are in their mid-to-late-twenties share my goals of getting married, getting published, getting serious about our lives. I'm grateful to have this new group of friends to go through this process with me, even if technically, I'm a few years older than they are.
Because really, age is just a number, right? I recently told a friend that I wish I could be 28, because that's how old I feel. She looked at me quite seriously and said, "So be 28."
And so I will. Tick-borne disease robbed me of so many years; now that it's time to re-start the clock, I'm going to be the one in charge. Watch out, world. There's a new 28-year-old in your midst, and she is ready to take the world by storm.
Jennifer Crystal, a Lyme survivor, is working towards her Masters in Creative Writing at Emerson College, in Boston. Her website is jennifercrystal.com. Email her at jencrystal5678@gmail.com.