$6.2 million grant to focus on best ways to treat chronic Lyme disease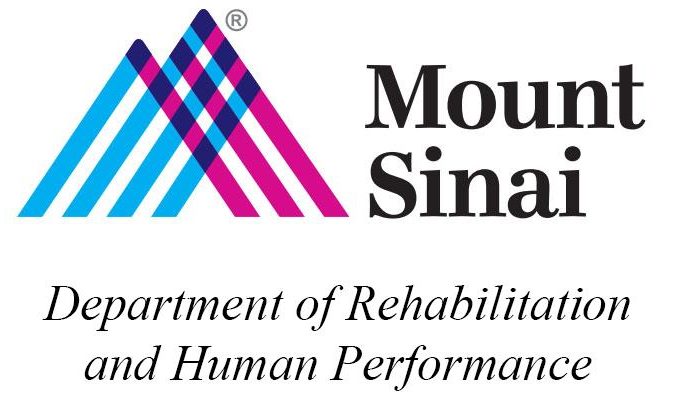 Mount Sinai's Department of Rehabilitation and Human Performance has announced a $6.2 million grant from the Steven & Alexandra Cohen Foundation.
The grant will expand the Cohen Center for Recovery From Complex Chronic Illnesses (CoRE) to encompass research and clinical care beyond long COVID to include "long Lyme Disease/Lyme+" as well as other infection-associated complex chronic illnesses.
This funding will be used for new research programs focusing on understanding and highlighting the key similarities and differences between long COVID; long Lyme disease/Lyme+, along with other infection-associated chronic illnesses.
Developing new therapies
This enhanced understanding will help clinicians and researchers at Mount Sinai develop and test novel therapies for these conditions.
"For decades, people with long Lyme disease have struggled to find centers that can provide knowledgeable and compassionate care for their serious and debilitating symptoms. We are proud that our Center will be one of the few places in the world that is embedded in a major clinical institution to provide this care—this is a patient population that has been without access to adequate care for too long," says David Putrino, PhD, who will serve as the Nash Family Director of the Cohen Center for Recovery From Complex Chronic Illness.
Dr. Putrino is also a Professor of Rehabilitation and Human Performance at the Icahn School of Medicine at Mount Sinai and the Director of Rehabilitation Innovation for the Mount Sinai Health System.
"Millions of patients all over the world experience infection-associated complex chronic illnesses, and there are very few clinical centers of excellence that engage in both outstanding clinical care and world-leading research focused on biological discovery," Dr. Putrino adds.
Similarities with long COVID
"Since 2020, we have established significant expertise and experience in the clinical management and research of long COVID. Because clinical and biological similarities can exist between long COVID and other infection-associated complex chronic conditions such as long Lyme disease/Lyme+, offering clinical care and research and clinical trial opportunities for people living with long Lyme disease/Lyme+ is a logical and important extension of our Center's work. This is not about treating all of these conditions in the same way. On the contrary, it is about using this as an opportunity to carefully study how these conditions differ from one another and establish targeted and precise therapies for our patients."
"Long or chronic Lyme disease and other infection-associated chronic conditions continue to be a growing health crisis," says Alex Cohen, President of the Steven & Alexandra Cohen Foundation. "We are proud to support compassionate, innovative care for patients who are suffering from complex chronic illnesses."
At the Center, patients will undergo specialized rehabilitation with a physical therapy team with expertise in autonomic rehabilitation to address autonomic dysfunction, also known as dysautonomia. This condition affects the nerves that regulate involuntary body functions including heart rate, blood pressure, temperature regulation, and hormone release. At least 70 percent of patients with chronic illness experience this as part of their symptoms.
Mast cell activation syndrome
Physicians at the Center will medically manage the clinical care of patients and use the latest evidence to prescribe medications that are known to be effective in the management of concurrent conditions such as latent viral reactivation and mast cell activation syndrome (MCAS).
MCAS is a condition of immune dysregulation where the body overproduces chemicals that make people experience continual, and often severe, allergic reactions. MCAS is common in infection-associated complex chronic illnesses such as long COVID and long Lyme disease, because a patient's immune system has become dysregulated as a result of persistent infection or latent virus reactivation.
The Center will offer novel, technological (non-pharmacological) therapies for chronic pain. These evidence-based approaches include virtual, augmented, and mixed reality; transcranial magnetic stimulation and other non-invasive brain stimulation technologies; and audiovisual therapies.
Rehab for cognitive impairment
Additionally, patients will have access to personalized cognitive rehabilitation for help with cognitive impairment, which is a common symptom of infection-associated complex chronic illnesses. The CoRE will also research novel therapies, including the role of multiple natural supplements in care management, combination therapies of antimicrobials or antivirals to treat persistent infection, hyperbaric oxygen therapy, and photobiomodulation, a form of light therapy.
Accurate advanced testing and diagnosis for Lyme patients is also an important aspect of the Center. Clinicians and staff will move beyond Centers for Disease Control and Prevention-recommended Lyme testing and order comprehensive tick-borne/vector-borne testing from laboratories used by Lyme-literate MDs from accredited labs across New York State.
Dr. Putrino will grow and expand the Center with two co-Directors. Joseph Herrera, DO, Chair of the Department of Rehabilitation and Human Performance for the Mount Sinai Health System, will serve as the Center's Medical Director, and Amy Proal, PhD, President of the PolyBio Research Foundation and Chief Scientific Officer of the Long COVID Research Consortium, will be the Center's Scientific Director.
Four pillars
"The Department of Rehabilitation and Human Performance has always prided itself on providing the best possible care of our patients through the emphasis of four core pillars: clinical excellence, research, innovation, and teaching," says Dr. Herrera. "The CoRE embodies all four of these pillars, enabling us to provide the best possible care with every new clinical tool at our disposal, engaging in novel clinical research and sharing all that we learn with medical students around to world to teach a new generation of medical students to be knowledgeable about the care of complex chronic illness."
The Cohen Center for Recovery for Complex Chronic Illness will be located at The Mount Sinai Hospital on Manhattan's Upper East Side. It is projected to open within the coming year and serve roughly 500 new patients annually.
The Cohen Center's research program will maximize collaboration with the PolyBio Research Foundation's extensive network of scientific teams to analyze samples collected from participants with cutting-edge technologies. These include technologies that can deeply profile the immune response or identify pathogen proteins via sensitive methods not yet available in the clinic. Research will focus on characterizing root-cause drivers of infection-associated chronic disease, including the role of pathogen persistence in tissue.
"Findings from the research program will be immediately communicated to the Cohen Center's clinical trial team," says Dr. Proal. "That way we are continually growing potential treatment options offered at CoRE based on the latest emerging data."
SOURCE: Mt. Sinai