Center for Lyme Action offers recommendations to TBD Working Group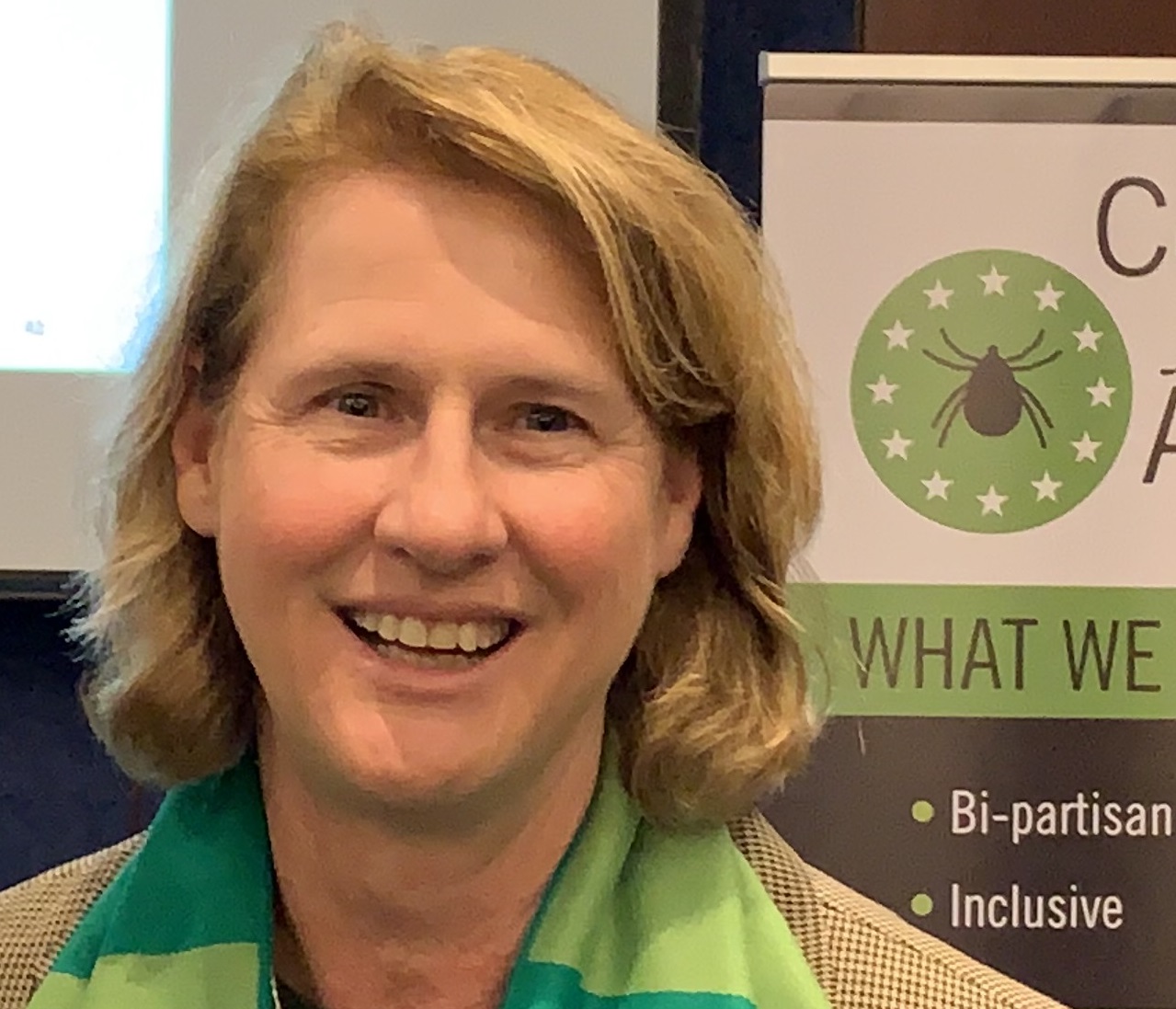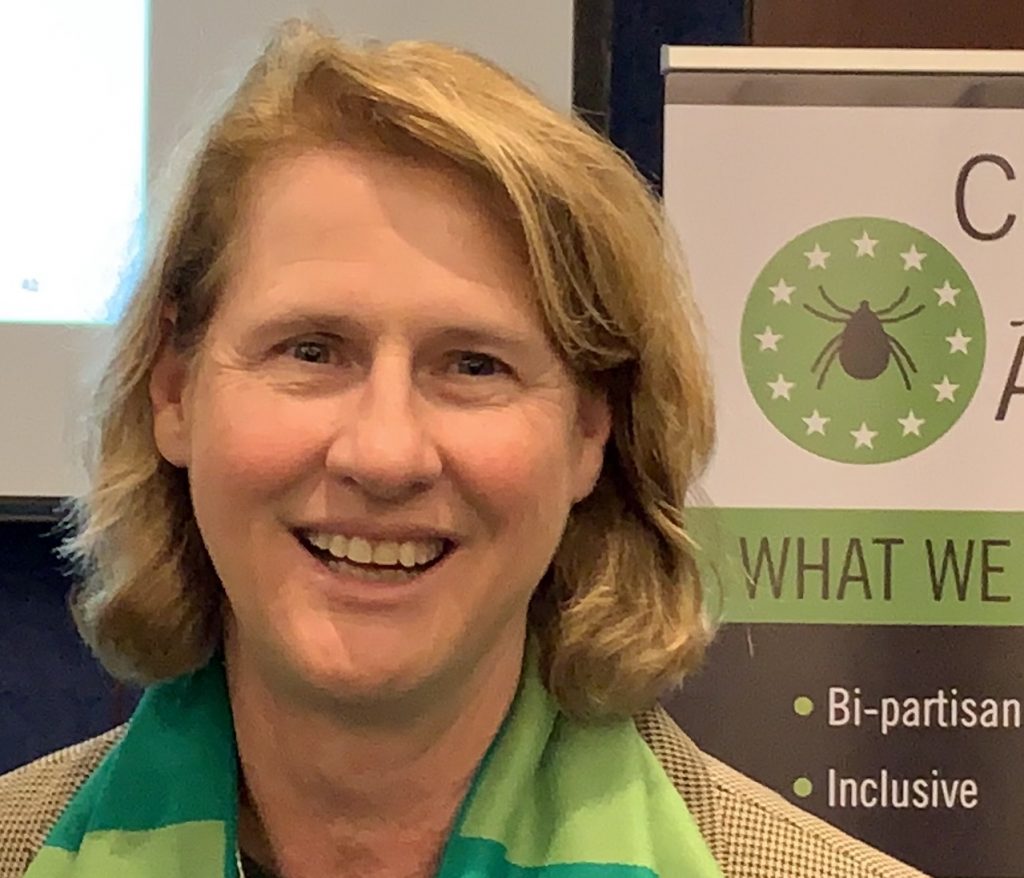 Bonnie Crater gave the following public comment at the February 28 meeting of the federal Tick-Borne Disease Working Group.
I'm Bonnie Crater from Portola Valley, CA.  I co-founded the Bay Area Lyme Foundation which is the largest public charity funding Lyme disease research in the U.S.
I also co-founded Center for Lyme Action which is the leading non-profit in the U.S. focused on growing federal funding for Lyme and tick-borne disease.
As we all know, Lyme disease is dreadfully underfunded by the federal government and last week more than 300 Lyme advocates had 235 meetings with Members of Congress to request more funding.
To date, Lyme advocates have nearly doubled the funding from $55M to $108M but we are just at the beginning of our journey.  More rare diseases such as West Nile are funded at 200x the rate by the NIH.  Malaria is funded at 800x more than Lyme disease.  We obviously have a long way to go.
Today, the TBDWG has a very important function.  And I want to thank all members and particularly the volunteers for your tireless service.  These reports to Congress are really important and impactful.
Five recommendations
So in that vein, I'd like to make the following five recommendations for your report:
1)      Please ask Congress to make Lyme disease a priority for ASPR/BARDA. ASPR is the Assistant Secretary for Preparedness and Response.  This group was VERY effective at helping bring Covid vaccines to market.  They could do the same thing for Lyme diagnostics, therapeutics and even safer tick repellents such as the promising Nootkatone.
2)      Please ask Congress to direct the NIH to execute their own 2019 NIH Strategic Plan for Tick-borne Disease. The plan is excellent but many parts of it are not being addressed even while Congress is approving more and more appropriations for this work.
3)      Please ask Congress to direct the CDC to conduct surveillance to count patients with persistent Lyme disease.  We don't have a good public count of such patients and it's important to understand the numbers so this chronic condition can be addressed.
4)      Please ask Congress to authorize the LymeX program so it is a Congressionally directed action for HHS.  This program is running prize challenges to spur development of critically needed improved diagnostics for Lyme disease.
5)      Please ask Congress to establish new NIH Centers of Academic Excellence for Lyme & TBD with new funding at universities across the United States. One of the biggest problems we have with research funding is consistency.
More than 30 universities across the country are doing research projects but the leaders of these programs have a hard time attracting really smart young researchers because they don't have consistent funding.  This problem was solved in cancer through the National Cancer Centers at research institutions and universities around the country with consistent funding spread over many years.
One final request
There is one more ask which is: please ask Congress to reauthorize the TBDWG. This group has had a very important function to bring Lyme patients, doctors, researchers, industry, and the government together to deeply explore the complex issues of Lyme and tick-borne disease.
The Center for Lyme Action would like to see this group continue for another six-year term.  Thank you very much!
Bonnie Crater can be contacted via the Center for Lyme Action.