Send Willy Burgdorfer a message of gratitude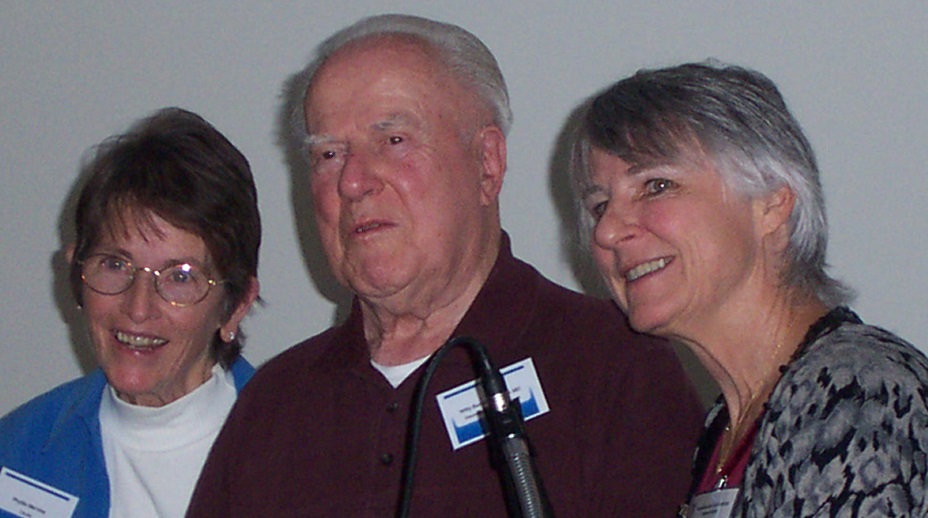 Willy Burgdorfer, the discoverer and namesake of the spirochete that causes Lyme disease (Borrelia burgdorferi), has entered hospice care.
LymeDisease.org President Phyllis Mervine, who has known Burgdorfer for many years, spoke by phone recently with his wife, Lois.
"She told me his health has been declining markedly in the past six months," Mervine said. "He has Parkinson's and his speech is usually not intelligible. But Lois said the thing that brings a smile to his face in when anyone mentions the Lab where he worked for many years."
Burgdorfer worked at the National Institute of Health's Rocky Mountain Laboratory in Montana, where he researched the connection between animal and human diseases and such vectors as ticks, fleas and mosquitoes. His research is published in more than 225 papers and books. He received worldwide recognition for his 1982 discovery of the causative agent of Lyme disease.
"We can't know how long he will live," Mervine said, "but we have a window of opportunity to let this eminent scientist know how much we appreciate his contributions."
Here's Mervine's suggestion: If you have something you'd like to say to Dr. Burgdorfer, please write it in the comments section of this blog. We will compile the messages and send them to his wife.
TOUCHED BY LYME is written by Dorothy Kupcha Leland, LymeDisease.org's VP for Education and Outreach. Contact her at dleland@lymedisease.org. On Twitter, she's @dorothyleland.