Watch Dr. Robert Bransfield's update on COVID-19 and Lyme disease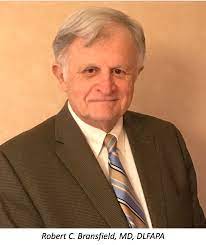 Dr. Robert Bransfield, a psychiatrist and internationally recognized Lyme disease expert, gave an update on what's currently known about COVID-19 and Lyme disease to the Academy of Nutritional Medicine (AONM).
AONM is a UK-based organization that offers training webinars to physicians and other practitioners. Bransfield discussed how to identify, understand, and treat chronic symptoms in patients with Lyme/tick-borne disease, patients with COVID-19 and patients with both Lyme/tick-borne disease and COVID-19.
You can watch his presentation here: