NEWS: "Woodlands, nymphs, and their significant others"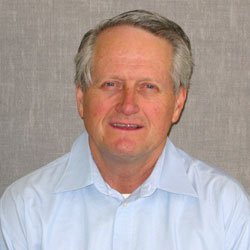 A top expert on ticks will give a free presentation on the biology of Lyme disease in Hopland, CA on Nov. 25.
.
Press release from the University of California Hopland Research & Extension Center:
"Lyme Disease in California: A Tale of Woodlands, Nymphs and their Significant Others" is the topic of a free public seminar at the University of California's Hopland Research & Extension Center.  This talk will be presented on Monday evening, November 25 at 7:00 PM.  The speaker is Dr. Robert S. Lane, professor emeritus of medical entomology at UC Berkeley.
Dr. Lane and his graduate students have been conducting field research at Hopland on tick-vectored diseases since the early 1980s.  His work on Lyme disease has encompassed discovering which mammals serve as 'reservoirs' for maintaining this bacterial disease in nature, which types and life stages of ticks transmit the disease, and how people can reduce risk of tick-bite and therefore potential infections.
Following the seminar will be an opportunity for questions and answers, and light refreshments will be served.
The public is invited to these monthly seminars, which are held in the research center's new Rod Shippey Hall, at 4070 University Road, Hopland.
For more information, contact Robert Timm: rmtimm@ucdavis.edu .