Bi-coastal "hackathon" seeks solutions to Lyme disease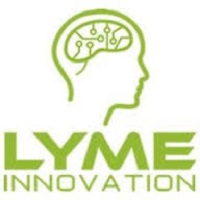 Press release, April 19, 2016
To inspire innovation to help solve the challenges of Lyme disease, Bay Area Lyme Foundation, collaborating with the Spaulding Rehabilitation Network's Dean Center for Tick Borne Illness, Harvard Medical School Department of Physical Medicine and Rehabilitation, MIT Hacking Medicine, University of California, Berkeley, and the Veterans Affairs Center for Innovation, is supporting Lyme Innovation, the first ever Hackathon for Lyme disease, a potentially devastating condition newly infecting 329,000 people each year.
Scientists, clinicians, researchers, entrepreneurs, and investors from both U.S. coasts participated in this innovative event, which kicked off April 16, and will continue in Cambridge June 17 – 19, at the Microsoft Nerd Center.
"The problems presented by Lyme disease require more attention than we as a country are giving to this growing public health issue," said Wendy Adams, of the Bay Area Lyme Foundation. "By bringing together a range of experts with diverse backgrounds and varied specialties from two of the country's most innovative cities, we hope to inspire novel ideas to address this epidemic."
Kristen T. Honey, PhD, PMP, Policy Advisor, Office of Science and Technology Policy, The White House Executive Office of the President opened the meeting in Boston at MIT with a simulcast to attendees on the West Coast at University of California Berkeley. Following Dr. Honey, Nevena Zubcevik, D.O., Clincial Co-Director of the Spaulding Dean Center for Tick Borne Illness, spoke about the top ten priorities of Lyme disease as defined by members of Lyme disease field in November 2015.
In Berkeley, Sunjya Schweig, MD, shared his clinical expertise with Berkeley attendees saying, "Lyme disease is currently difficult to diagnose and challenging to treat. Lyme patients who come to me for help routinely experience significant loss of health and functionality as a result of their illness. It's exciting to see scientists and entrepreneurs of such diverse backgrounds taking steps toward changing this."
Ignite Speeches, designed to outline the specific issues that most need to be addressed, were given by
Andreas Kogelnik, MD, PhD, President and Founder of the Open Medicine Institute
Ying Zhang, MD, PhD, Professor at Department of Molecular Microbiology and Immunology, Johns Hopkins Bloomberg School of Public Health
Kevin M. Esvelt, PhD, Massachusetts Institute of Technology Media Lab
Neil Spector, MD, Sandra Coates Associate Professor of Medicine, and Associate Professor of Pharmacology and Cancer Biology at Duke University School of Medicine
On both coasts, Lyme Innovation hackathon teams initiated brainstorming, focusing on prevention, diagnostics, treatment, rehabilitation, and precision medicine. The collaborative spirit at the event stimulated ideas that may help encourage impactful changes, including:
tools to tap big data to better track patient symptoms
apps to document geographic spread
comprehensive programs for helping patients cope with the condition
methods of improved education related to prevention
solutions that eliminate ticks from deer, mice and squirrel hosts
diagnostics that draw on greater understanding of the genetics of Lyme disease
Additional individuals and teams are invited to join the June 17 – 19 portion of the Hackathon, which will take place in Cambridge. Individuals are invited to apply and start new teams with new ideas or join teams that have already started forming. More information will be made available: www.lymeinnovation.org.