"Anything to feel better." Exploring alternative treatments for Lyme.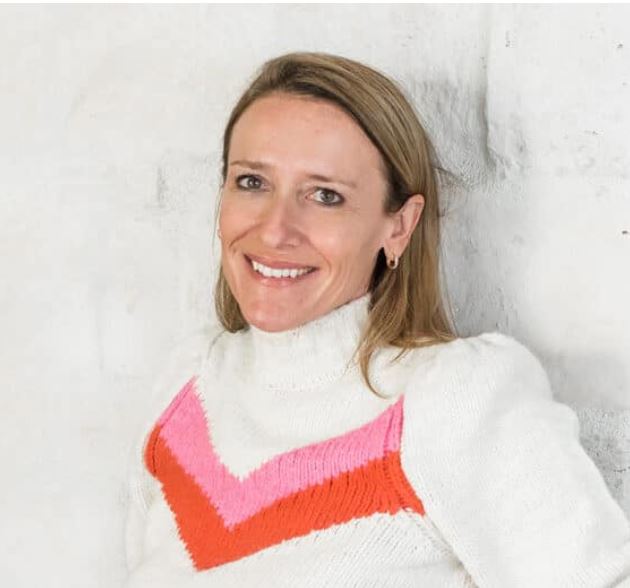 By Mimi MacLean
In 2015, my life drastically changed. A tick the size of a pinhead attached itself to my arm. The decision to not immediately take antibiotics has forever changed my life.
I had a fast-paced life as a working mom of five, but my life came quickly to a halt. The last six years have been a long, painful and lonely battle.
The symptoms first started as plantar fasciitis (heel pain). Then I had a frozen shoulder that I thought was from tennis, then my right hip started hurting, then debilitating fatigue.
After a few months, I knew it was Lyme because my children and husband have had it. I got tested by a doctor in New York City, who confirmed my suspicion. I did a mixture of antibiotics, herbs, tinctures, and IV treatments for six to nine months. I started to feel better and thought I was back to normal.
Overnight changes
Six months later, I had a sudden death in the family. Also, I stayed in a hotel room with visible mold. These two triggers started the next episode, which was much worse. It was the perfect storm.
Overnight, I had a painful growth on my chest the size of a golf ball, and then another bump popped up on my hand, then one appeared on the back of my neck. Over two weeks, I went to the ER three times. The first time because of the three growths, the next time for a spinal tap because they thought I had meningitis, and the last time I felt I had a heart attack. Every time, my results came back "normal." They finally told me to see a psychologist because they felt there was nothing wrong with me. I knew my Lyme was back again.
I went from doctor to doctor. Most were Lyme doctors or at least familiar with Lyme. Each time, I would get a little better but not 100%.  It was what they refer to as the doctor merry-go-round.
I tried almost every treatment for Lyme I learned about, which included magnetic therapy, hyperbaric oxygen chamber, saunas, coffee enemas, colonics, Chinese healers that create the medicine out of the air (yes, this did happen), shamans, chiropractors, acupuncture, ten-pass ozone treatment. You name it, I probably tried it. I was willing to try anything to help me feel better.
My situation hit bottom last year when I contracted sepsis from the port I had for IV antibiotics. As I struggled to survive, the ER doctor yelled at me for putting a port in for a disease that did not exist! I thought to myself, "This is crazy that I have this disease that is not acknowledged by the western medical community!"
The effort to stay healthy
I slowly came out of the despair, and I am slowly regaining my pre-Lyme life. I started on a routine: acupuncture, chiropractor, energy work, colonics, and saunas. It requires tremendous focus and work but, it's a necessary effort for me to stay healthy.
In 2019, I did a hyperthermia treatment that corrected the neurological damage the Lyme caused. I know my limits. I have had to make some severe lifestyle changes to keep from relapsing: eight hours of sleep, gluten-free, sugar-free diet, no alcohol, limited stress, lots of water, detox every day through sauna, BEMER mat (which uses a pulsed electromagnetic field – abbreviated as PEMF – to deliver a therapeutic signal) , and ozone treatments. It has been a long road.
Because I have learned so much, I started a website to help share information. I also recently took part in the Lyme Fly-in, advocating for increased federal funding for Lyme and other tick-borne diseases. We need to learn together—and act together—to bring about the changes we require and deserve.
Mimi MacLean lives in Southern California. Her website is Lyme 360, home of the Heal Podcast.

Click here to listen to Mimi's podcast interview with LymeDisease.org's Lorraine Johnson.