HARDSCIENCEONLYME: Can Lyme Disease Cause Alzheimer's Disease?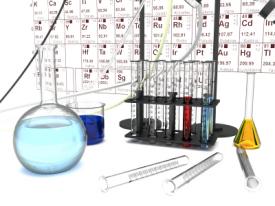 The cork-screw shaped bacteria that causes Lyme disease, Borellia burgdorferi (Bb), are called spirochetes. Other types of spirochetes include those associated with syphilis and dental spirochetes. Chronic spirochetal infection can cause slowly progressive dementia, brain atrophy and amyloid deposition in late neurosyphilis. A new study by Dr. MiKlossy, reviewed all the data available in literature to determine the role that spirochetes, including Bb, play in Alzheimer's disease (AD).
The results of Dr. MiKlossy's review found a statistically significant association between spirochetes and AD. Spirochetes were observed in the brain in more than 90% of AD cases. Bb was detected in the brain in 25.3% of AD cases analyzed and was 13 times more frequent in AD compared to controls. Importantly, coinfection with several spirochetes occurs in AD. 
The analysis of reviewed data followed the principles of Koch and Hill necessary to establish causal relationship between illness and pathogens and found a probable relationship between spirochetes in the brain and AD. As suggested by Hill, once the probability of a causal relationship is established prompt action is needed. Support and attention should be given to this field of AD research. Spirochetal infection occurs years or decades before the manifestation of dementia. As adequate antibiotic and anti-inflammatory therapies are available, as in syphilis, one might prevent and eradicate dementia.
An abstract of the article is available here.  Miklossy J. Alzheimer's disease – a neurospirochetosis. Analysis of the evidence following Koch's and Hill's criteria. J Neuroinflammation 2011;8(1):90.
The HARD SCIENCE ON LYME blog is written by Lorraine Johnson, JD, MBA, who is CALDA's Chief Executive Officer. Contact her at lbjohnson@lymedisease.org.