LYMEPOLICYWONK: IDSA Dissing Lyme Advocates in the Lancet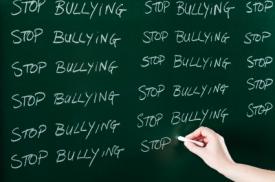 A recent article in Lancet written primarily by authors of the IDSA Lyme guidelines aims "to blow apart the world of the Lyme disease advocates"–a goal that sounds more appropriate to warfare than medical journalism. Most of the authors of the article were under investigation by the Connecticut Attorney General for violation of antitrust laws in connection with the development process for the IDSA Lyme guidelines. The opinion piece is included in Lancet's "personal view" section and reads like a personal vendetta from those named in the antitrust investigation, referring to patient advocacy groups as "antiscience" and making ad hominem attacks on physicians who treat chronic Lyme disease.
But there is no real attempt to engage in the science here.  The reference list to the piece contains a single article that presents the view opposing that of the authors—an article that includes 147 references from the peer-reviewed medical literature. Other opposing articles and citations are ignored (including over 176 studies submitted at the IDSA hearing).  Fair enough that they disagree—but it is truly disingenuous for the authors to ignore all research that does not support their views and to dismiss the opposition, who cite these studies, as "antiscience".
Doesn't this type of rhetoric offend the core principles of science?  Namely dispassionate discourse, unbiased assessment, and impartial analysis? The scientific community should be alarmed and disturbed that a medical journal like Lancet would publish this type of diatribe.  It is also alarming that the researchers on the paper have essentially jumped into the gutter for an all-out mudslinging contest.
Call it what you will, it is not science, and it does not engage in a legitimate debate of scientific issues. So much for dispassionate discourse and please do not tell me that this cast of characters is remotely capable of being unbiased or producing impartial science in Lyme disease.  One can only hope that those on the outside looking in can distinguish between science and opinion.
You might remember that the Institute of Medicine (IOM) recently highlighted the IDSA Lyme guidelines to illustrate the necessity for standardization and transparency in guideline development processes.  On top of this, two research studies by members of the IDSA conclude that IDSA guidelines in general are largely based on opinion, not science.  That's a lot of public pressure placed on the IDSA regarding its guidelines. Unfortunately, this article seems intended to deflect attention, rather than remedy, the real crises the IDSA faces as an organization—the substitution of opinion for science in guidelines and its shoddy guideline development processes.
The LYME POLICY WONK blog is written by Lorraine Johnson, JD, MBA, who is CALDA's Chief Executive Officer. Contact her at lbjohnson@lymedisease.org.