TOUCHED BY LYME: Financial help for Lyme drugs?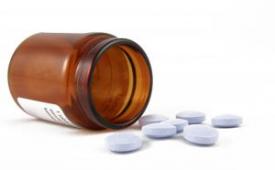 Sooner or later, anyone dealing with Lyme disease comes face to face with the high cost of prescription medicines. Even those who start out with insurance coverage for drugs may find their benefits run out before their need for them does; or the medicines they require aren't covered on their plan; or the co-pay for certain drugs is inordinately high. Then there are patients who flat out have no insurance coverage for drugs at all.
There are a number of programs around to help provide free or low-cost medicines to low-income people who are uninsured or under-insured. Many are run by the manufacturer of the medication in question. But it can be daunting to try to track them down and figure out if you qualify.
I just learned about a website that can simplify the process. Needymeds.org functions as a clearinghouse for a wide variety of patience assistance programs (PAPs). For starters, you look up your brand name or generic drugs to find out if they are available through a PAP. If they are, you click on a link to find out more information and how to apply.
I checked on several drugs that might be of interest to people with Lyme and coinfections. Doxyclycline, mepron, malarone, biaxin, levaquin and valtrex all showed up as available through PAPs. Rocephin did not.
Each program has its own rules and application process. Some require more medical and financial information than others. All require a doctor's signature.
When you click on mepron, it takes you to the Bridges to Access website run by pharmaceutical manufacturer GlaxoSmithKline. To qualify for this program, you must be a US resident, have no prescription health benefits, and meet income requirements. (A family of four needs an annual income of $55,000 or less. Slightly higher for Alaska and Hawaii.)
Each company selects which drugs are available on their programs and how long a person can receive assistance. GSK provides an initial 60-day supply of mepron, with refills available.
Needymeds.org also provides links to other kinds of assistance programs, including state and federal programs for low-income residents and discount drug cards. If you need this kind of help, I hope you'll take a look at the site and see what assistance may be available to you.
Contact the author at dleland@lymedisease.org.