LYMEPOLICYWONK: IDSA GUIDELINES LACK EVIDENCE—DON'T CALL IT EVIDENCE BASED IF IT'S JUST YOUR OPINION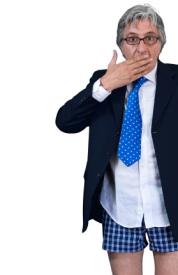 A recent study evaluated over 4,200 IDSA guideline recommendations and concluded that more than half—really?—more than HALF? were based on no more than expert opinion and anecdote, not evidence. As it turns out, only 1 of 7 treatment recommendations were based on high quality research trials. According to a recent article in Reuters, in the absence of a strong evidence base "the recommendations end up depending largely on who's on the guideline-drafting panel and any assumptions or opinions they may bring to the process." The IDSA likes to paint patients who oppose its Lyme guidelines as "anti-science" misfits, but the truth is that patients just want some honesty and transparency. We'd like a little more evidence and a lot less opinion. We'd like more treatment options when the evidence is poor. Evidence based medicine is supposed to be about wringing the bias out of the process, but expert opinion is all about bias. One doctor who served on many IDSA panels acknowledged that "we are operating on a lot of bias. We recognize we have bias, but it's impossible to eliminate when there is a dearth of data." Well, this is clearly wrong. It is easy to acknowledge the lack of evidence and provide treatment options. Just like the prostrate guidelines do. More after the jump. .. .
You really should read the Reuters article by Frederik Joelving, Medical "best practice" often no more than opinion, in full.
And for the more ambitious among you, I recommend reading the full study: Lee, D. H. and O. Vielemeyer (2011). "Analysis of Overall Level of Evidence Behind Infectious Diseases Society of America Practice Guidelines." Arch Intern Med 171(1): 18-22.
Here are some highlights:
By contrast, more than half the recommendations relied solely on expert opinion or anecdotal evidence.
The new analysis, published Monday in the Archives of Internal Medicine, is based on more than 4,200 recommendations made by IDSA between 1994 and 2010.
"These data reinforce that absolute certainty in science or medicine is an illusion," an editorial in the journal notes. "Rather, evaluating evidence is about assessing probability.
"Doctors across the world look to guidelines when deciding how to treat patients, and insurance companies may use them in coverage decisions.
You can follow additional comments on Lyme policy at www.lymepolicywonk.org.  You can contact Lorraine Johnson, JD, MBA at lbjohnson@lymedisease.org.