LYMEPOLICYWONK: A Question of Ethical Reporting–Chicago Tribune/Los Angeles Times.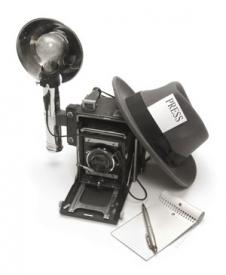 Biased reporting harms the credibility of journalism, harms patients, and misleads the public. The recent Tribune piece, which is now being republished in other Tribune outlets (including the Los Angeles Times) distorts and manipulates reality and makes a 'good story' at the expense of professional journalism. It does this by ignoring science, and by characterizing patients as hapless victims and their physicians as frauds. It was called to task for its profound lack of professionalism by Knight Science Journalism Tracker. Articles on science that do not present both sides of a legitimate controversy in science do a serious injustice and may violate the canons of journalist ethics established by the Society of Professional Journalism. Today, I look at some of those canons and point out how the Tribune article fell short. More after the jump. . .
The Society of Professional Journalism has established a Code of Ethics for journalism.  In my view, the Tribune piece fell far below these standards, what do you think?
 "The duty of the journalist is to further those ends by seeking truth and providing a fair and comprehensive account of events and issues."
The controversy is framed as one between predatory charlatan physicians and ignorant hapless patients, on the one hand, and true men of science, on the other. Only one view of science was represented in the piece.  Opposing researcher viewpoints were either not solicited or not reflected in the piece.  For instance, peer reviewed articles documenting persistence of the Lyme bacteria after treatment were ignored even though the reporters were provided references. Evidence against treatment is said to be "especially strong".  Yet the 4 treatment trials referred not only had mixed results, they had sample sizes (fewer than 80 patients) that were far too small to base broad conclusions on.  To detect clinically relevant moderate treatment effects sample sizes in the thousands or tens of thousands are required.    Hardly, "strong".  This fact was pointed out to the reviewers.   
Journalists should test the accuracy of information from all sources and exercise care to avoid inadvertent error. Deliberate distortion is never permissible.
Again the notion here is that "all sources" are reflected.  Excluding the views of highly regarded scientists who disagree with the authors' premise is not acceptable. 
Make certain that headlines, news teases and promotional material, photos, video, audio, graphics, sound bites and quotations do not misrepresent. They should not oversimplify or highlight incidents out of context.
The title of the Tribune articles was "Lyme disease: A Dubious Diagnosis".  A subtitle of the Los Angeles Times article was "Most Doctors Agree Chronic Lyme is a Sham."  No opposing science is presented and a highly complex controversy is overly simplified and described in black and white language.  The use of the word "Sham" in particular and the lack of support for the notion that the authors know what most doctor's think is egregious. 
Journalists should support the open exchange of views, even views they find repugnant.
This article had nothing to do with inviting an open exchange of ideas or views.  The science of one side of the debate was suppressed.  Credible opposing scientific viewpoints by highly respected academics were mothballed.
Journalist should give voice to the voiceless; official and unofficial sources of information can be equally valid. . . .Journalists should show compassion for those who may be affected adversely by news coverage. Use special sensitivity when dealing with children and inexperienced sources or subjects.
In this case, the journalists have made a mockery of a serious illness and described patients as hapless dupes. Their actions may result in a grave social injustice by chilling essential scientific research and by making it more difficult for these patients to be treated. 
Journalists should distinguish between advocacy and news reporting. Analysis and commentary should be labeled and not misrepresent fact or context.
The article could well have been written by a PR person for the Infectious Diseases Society of America.  For example, the article notes that a review panel exonerated the IDSA guidelines, but fails to point out that because the panel consisted almost exclusively of members of the IDSA who would have an organizational loyalty and conflict of interest, it was hardly neutral or independent—leaving out this critical fact, which was provided to the journalists, is a distortion of reality.
Patients with Lyme disease deserve more than sound-bite sensationalism. Democracy, justice and science all progress through open debate. As the code of ethics makes clear, ethical journalism requires that journalist seek truth and report it, minimize harm, act independently, and be accountable.  None of these principles seems to have held much sway in this case.
You can contact Lorraine Johnson, JD, MBA at lbjohnson@lymedisease.org.