LYMEPOLICYWONK: CALDA CALLS ON TRIBUNE TO PRINT OP ED REBUTTAL TO BIASED ARTICLE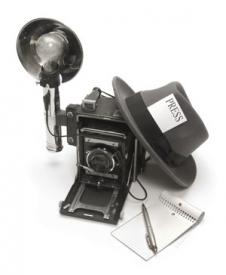 Lyme patients take a lot of heat, frankly too much heat. Sometimes reporters make errors, don't have enough facts, and aren't fully informed. And that is rough. But it is even rougher when reporters are informed and given the correct information and then ignore half of it. So what do you do? Well, CALDA has written the Chicago Tribune protesting the highly biased reporting in its December 8, 2010 article on Lyme disease. We have asked them to publish an Op Ed piece by CALDA. We believe that reporters have an ethical obligation to report on stories in a balanced manner. They also owe it to patients to set out both sides of a scientific debate. To do otherwise, puts the lives and health of thousands of sick people in danger. What do you think? If you are interested in supporting this effort, please write the Tribune (emails below). Ask them to publish an Op-Ed by CALDA to set the record straight. A tip of the hat to Ellen and the NYC Lyme Activism group for their wonderful work on this project. More information after the jump. . .
If you would like to support this effort: 
WRITE TO:
GKern@tribune.com  (Gerould Kern, Editor)
PLEASE CC:
JHirt@tribune.com     (Jane Hirt, Managing Editor)
GPapajohn@tribune.com  (George Papajohn Ass't Editor, Investigative Reporting)
KTisue@tribune.com  (Kaarin Tisue, Deputy Editor)
WHAT TO WRITE:
[Please do not write about personal stories.  They will not further this effort and may detract from it.]
Dear Tribune editors:
Your December 8th article about chronic Lyme disease by reporters Callahan and Tsouderos is extremely biased. The following blog, by Lorraine Johnson of CALDA, refutes its many scientific inaccuracies.
https://www.lymedisease.org/news/lymepolicywonk/609.html
In the interest of fairness, please publish a rebuttal article by CALDA, explaining important facts that were left out of your original article.
You can contact Lorraine Johnson, JD, MBA at lbjohnson@lymedisease.org.