NEWS: Lyme disease "can completely tear a person apart"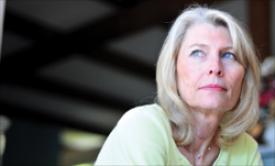 The Los Altos Town Crier–a San Francisco Bay Area newspaper–takes a comprehensive look at Lyme disease, profiling patients, a Lyme-treating physician, and the producer of Under Our Skin.
From the Los Altos Town Crier:
In the 'Lyme' light: Local residents struggle with symptoms of debilitating disease
Written by Jana Seshadri – Town Crier Staff Writer
Tuesday, 22 June 2010
The scenic hillsides of the area beckon local residents to partake in myriad outdoor activities, but an adventure in the woodlands can be devastating if precautions are not taken to prevent tick bites, which can cause Lyme disease. If not treated immediately and adequately, Lyme disease can cripple its victims' lifestyles and rob them of their energy and passions.
Los Altos Hills resident Tracey Stewart, 57, awoke one morning 17 years ago with a tick on her neck but no rash. Her symptoms started soon afterward and became progressively worse.
"I was struck with chronic fatigue a year later," Stewart said.
Although she continued to work in high-tech through the 1990s, Stewart said she suffered from short-term memory loss, brain fog and heart palpitations.
Currently in her third year of treatment for Lyme disease, Stewart advises tick-bite victims to "take immediate action, go to the nearest Lyme-literate doctor and get a six-week antibiotic treatment to start with."
Read the rest of the story here.