TOUCHED BY LYME: Like the "Kevin Bacon Game"–making Connecticut connections for Lyme patients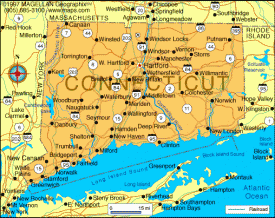 Even if you don't live in Connecticut and don't know anybody in Connecticut, you probably know somebody who DOES know somebody in Connecticut. We need to find those people–pronto.
.
.
.
.
Like the parlor game "Six Degrees of Kevin Bacon" (which supposes that all movie actors can be ultimately connected to Kevin Bacon), now there's "Six Degrees of Lyme, Connecticut" (which supposes that working together, the Lyme community can get the signatures we need on a petition to hold the IDSA's feet to the fire for violating its Connecticut settlement agreement over controversial Lyme treatment guidelines.) 
Here's a letter a Lyme activist has created for you to send to everybody you know. Especially if you're on Facebook.
Dear friends,
I'm writing to ask for your help getting the signatures of Connecticut residents for a petition that will not only save many Lyme disease patients, but has the potential to help everybody get better medical treatment. ( You can sign it on-line at www.lymealert.org, or download and print it out.)
It is a major step toward keeping commercial interests from controlling the medical guidelines that can determine how your doctor treats you.
This petition is addressed to Attorney Blumenthal of Connecticut so we want to gather ONLY the names of his constituents – i.e., ALL residents of Connecticut. Please help me get as many signatures as I can. If you don't live in Connecticut or know someone who does, please just send this out to all your friends.
The Six Degrees of Separation principle will get this petition to Connecticut residents soon enough. This issue is extremely urgent, so the more outreach we do the better.
For more info go to the Lyme Policy Wonk blog.

Thanks,
Your name
Time is awasting! Please forward this letter to everybody you know, seeking out those Connecticut connections you don't even know about.