NEWS: IDSA panel says "no change" to Lyme guidelines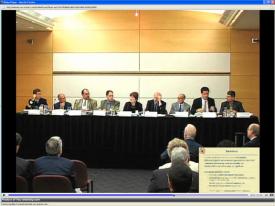 The IDSA Lyme review panel has finally issued its long-awaited report. It recommends against making any changes in the medical society's controversial Lyme treatment guidelines.
.
.
.
.
From the Hartford Courant:
Review Panel Says Lyme Treatment Guidelines Don't Need To Change
A special review panel for the Infectious Diseases Society of America announced Thursday that, after more than a year of work, it was recommending against making any changes to the society's controversial guidelines for treating Lyme disease.
The guidelines, developed in 2006, said most cases of Lyme disease can be cured with a short course of antibiotics and recommended against long-term antibiotic treatment.
The guidelines drew criticism from some patients and doctors who say Lyme disease can be a chronic condition that requires long-term antibiotic therapy. Members of the so-called chronic Lyme camp said the guidelines have been used to deny insurance coverage for long-term treatment and raised questions about the infectious disease society's process for developing the guidelines.