NEWS: Yale researchers say swollen knees in children often mean Lyme disease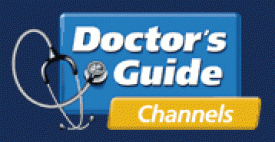 Researchers from Yale University recently told a group orthopedic surgeons that they should have a high suspicion of Lyme disease when evaluating a child with a swollen knee.
.
.
.
.
From DGDispatch:
Distinguishing Lyme Arthritis From Septic Arthritis in Children: Presented at AAOS
By Sophie Bainbridge
NEW ORLEANS — March 17, 2010 — Physicians should have a high suspicion of Lyme arthritis when a child with a swollen knee joint comes to the emergency department, researchers said here at the 2010 Annual Meeting of the American Academy of Orthopaedic Surgeons (AAOS).
Almost half of children with fluid in the knee in the northeastern part of the United States are likely to have Lyme arthritis, the researchers said.
"Distinguishing children who have Lyme arthritis from those who have septic arthritis can be a challenge in the emergency department but doing so is essential because their treatment is so different," said Matthew Milewski, MD, Yale University and Yale-New Haven Children's Hospital, New Haven, Connecticut. "In a paediatric population, Lyme arthritis is probably the first diagnosis to consider if you are in an endemic area," he said here in a podium presentation on March 10.
Distinguishing the 2 is important because the treatments are different. Septic arthritis requires surgical intervention; Lyme arthritis requires antibiotics.
Read the rest of the article here.
.
.
.