LYMEPOLICYWONK: When is Mandatory, Mandatory? When Medco says so!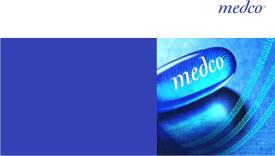 I have gotten a lot of reports from patients that Medco is refusing to dispense antibiotics because of the IDSA guidelines. At $51 Billion, let me repeat that $51 BILLION, dollar in revenue, Medco is the nation's largest drug dispensing company. And, just for the record, they are over-riding the treatment recommendation of the treating physician and replacing it with, oh yeah, the IDSA "expert opinions" on treatment. This isn't evidence based medicine, this is "eminence based medicine." Their mission is to help "clients control the cost and enhance the quality" of prescription benefits. Looks like the IDSA is their friend. Complaints about Medco using these tactics have been becoming more frequent suggesting that this is not an isolated case and may be an across the board policy? If so, its reliance on IDSA guidelines to deny treatment across the board will have a serious adverse impact on patient lives.
When I spoke before the hearing, I was asked about whether the guidelines were truly mandatory.  I appreciated the question because it was important, and important questions don't have to be asked.  When they are, it is a sign of integrity.  My response was that the IDSA guidelines are followed without question by medical boards, insurers and independent medical review panels.  The system is pretty much closed.  The medical boards, insurers and independent medical review panels all refer their questions about coverage and liability to IDSA experts, and, swish, boom, that is that!  All is resolved at the patients' expense.  So now we have Medco.  They are the largest drug dispensing company and they are over-riding the treating physician's treatment decision.  That takes things to a whole new level—REALLY MANDATORY.  It's ok to have an opinion, but it's not ok for that opinion to take on the force of law. 
As Mark Twain says  "Whenever you find yourself on the side of the majority, it is time to pause and reflect."  Especially, if patients are suffering . . . and you are in the practice of medicine? If you are a big, powerful medical society and your "opinions" aren't treated as opinions, and you are harming patients, what do you do?  My suggestion is that you get out of the drivers seat.  This is surprisingly easy to do. All you do is acknowledge that the science is uncertain, acknowledge that legitimate controversy exists regarding diagnosis and treatment, give the treating physicians the room to exercise clinical judgement, and let the patients choose between legitimate treatment options.  Really, how hard is that?  When science is uncertain, the question is not who is right, it is who decides?  Without "certain" evidence, guidelines panels need to defer to physicians in the field and allow patients some autonomy to make the decisions that impact their lives the most.  As Jefferson said, "Without health, there is no happiness". (That guy was sooo ahead of his time!)
 You can follow additional comments on Lyme policy at www.lymepolicywonk.org.  You can contact Lorraine Johnson, JD, MBA at lbjohnson@lymedisease.org.