TOUCHED BY LYME: How the state of California deals with Lyme disease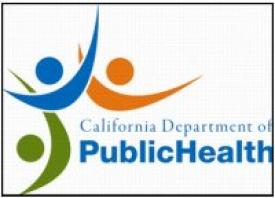 I attended California's Lyme Disease Advisory Committee (LDAC) meeting on Thursday. This is a group which advises the state's health department on matters pertaining to Lyme and other tick-borne infections. The panel receives updates on what the California Department of Public Health (CDPH) is doing with regard to Lyme and discusses future projects. There was lots of information to process.
Here are some items of note:
Educational activities: CDPH has developed some decent educational materials, especially the kid-oriented ones featuring "Timothy Tickfinder and his dog Bull's-eye," available in both English and Spanish. (Download and print them here.) The "Timothy Tickfinder" curriculum has been submitted for possible use in fourth grade science classes throughout California.
Also, CDPH has recently started distributing Lyme awareness messages via Facebook and Twitter.
Malibu tick gathering: Through the years, many Lyme patients have reported contracting the disease in the area surrounding the southern California coastal community of Malibu. But there hasn't been much official study of the area. Now, LDAC committee member Bob Lane, a UC Berkeley entomologist who is one of the country's foremost tick experts, has undertaken a major study in four state parks in and around Malibu.
He said finding ticks in southern California is quite different from collecting them up north. Three days of searching in Malibu brought up 12 nymphs. "In northern California, I might collect 400 nymphs in a few hours," Lane observed. But, he said, historically, nymphs have been difficult to find in southern California, and the dozen he found seemed like a big haul. One of the nymphs was on a tree trunk, the others in leaf litter. No word yet on whether any are infected. The study is continuing.
State-wide Lyme numbers: I've been watching LDAC meetings for five years, and the most frustrating part of the day is always when official numbers are discussed. California reported a grand total of 78 Lyme cases to the CDC in 2008, the most recent numbers available. (Despite the fact that one lab in the state reported more than 1200 positive Lyme tests.) It all comes down to CDC surveillance standards, which set the bar so high that most positive cases are discarded. Through the years, I've sat through a number of long official explanations of why the way they count makes sense for epidemiological reasons, etc. But you know what? I don't buy it. But that's a topic for a longer discussion on another day…
Public comment: My favorite time of the day-long meeting is always the public comment, where anyone in the audience can have up to three minutes to address the panel. I continue to be impressed by how people who are often suffering mightily from Lyme-related symptoms manage to travel great distances to come to this meeting and speak their truth. About a dozen folks spoke up. While all had something useful to add, two women in particular gave stellar presentations.
The first works for a utility agency, and noted that she and 12 of her co-workers are currently being treated for Lyme disease. She listed some of the many categories of employees whose jobs keep them at risk for Lyme: construction workers, surveyors, gardeners, biologists, firefighters, park rangers. (Her list was much longer.) She and her co-workers were never given any information about protecting themselves from tick bites on the job. She pointed out that none of the educational materials the state provides are directed towards employees at risk.
Another woman took the state to task for those dismal Lyme numbers I referred to earlier. She verbalized something I've felt but never found a way to articulate before. Namely, that the numbers (whether 78 or 1200) only record the fact that someone was diagnosed with Lyme disease. There's no way of knowing whether those folks were "cured" by treatment or if they are still in major misery many years later. We need a way to account for the cumulative impact of Lyme on our population. How many Californians are suffering long-term effects of Lyme disease? That number is nowhere to be found in any state statistics.
Contact blogger Dorothy Kupcha Leland at dleland@lymedisease.org.