LYMEPOLICYWONK: Should the IDSA take a Tip from Toyota and Recall the Guidelines?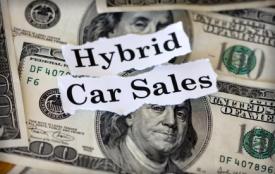 Another run away Prius hit the news today. I have one (first year). I share these concerns. Is this car safe? Should I really be driving it? Have they recalled my model? It made me think about the IDSA Lyme guidelines a bit. Why haven't they recalled these guidelines? They actually harm patients. The real risk to patients is not that they will have the risk of a reaction to their antibiotics, it is that they will be treated under these guidelines. That they will remain ill. That the diagnosis will be missed. That the treatment when it comes will be too little, too late. That the medical society responsible for the high, high treatment failure rates will do nothing more than circle the wagons around their self interests. That patients matter less than vaccine and diagnostic test patents and preserving the reputation of a medical society that does not even have patients on the agenda.
Look, car manufacturers are not at the top of the consciousness scale—they frequently put profits before consumer safety.  It's called capitalism.  But medicine is supposed to be something different.  It is supposed to put the interests of patients first.  And, medical guidelines have a responsibility to all of the patients out there who are suffering under the weight of what a few experts with commercial interests think is "right".  
Who cares most about patients?  Surprise.  It is the patients.  And the patients have voted.   In a CALDA survey of Lyme patients, 63% were initially treated under IDSA protocols.  68% were not restored to health.  60% of these improved with additional treatment.  And, drum roll,  a FULL 80% of patients would not elect to be treated under these guidelines.  Who do these guidelines serve?  Well, the patients in the survey do not think these guidelines serve them.  What do you think?  Drop me a line.
You can follow additional comments on Lyme policy at www.lymepolicywonk.org.  You can contact Lorraine Johnson, JD, MBA at lbjohnson@lymedisease.org.