NEWS: Oregon Lyme advocate challenges IDSA viewpoint: "Lyme is indeed in Oregon."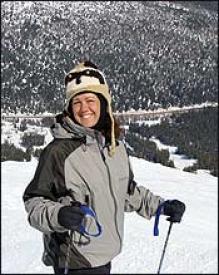 Theresa Denham, president and founder of the Oregon Lyme Disease Network, takes on a recent Eugene Weekly columnist who maintained that Lyme was not a serious threat to Oregonians.
.
.
.
.
.
.
.
From the Eugene Weekly, February 11, 2010.
Viewpoint
Informed Consent
Patients have a right to pick among conflicting studies
By Theresa Denham
I am writing in response to the two Lyme articles published in your newspaper. One by a patient suffering from the illness; the other the rebuttal by Dr. Sarah Hendrickson, who believes that Lyme is rare, easily cured and not a significant threat to Oregonians. The two authors expose the Lyme disease controversy between the Infectious Disease Society of America (IDSA) and the International Lyme and Associated Disease Society (ILADS). This controversy causes problems for Oregon patients, making early diagnosis difficult, and leading to late diagnosis and difficulty in treating this spirochete illness. Oregon Lyme Disease Network (OLDN) has assisted more than 1,000 patients in providing accurate information and advocating for themselves through this controversy.