TOUCHED BY LYME: Changing how the world sees Lyme disease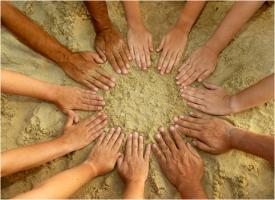 Here's my personal Lyme mission statement: I want to change the way the world perceives Lyme disease. One of the things that's going to help me accomplish that is the Lyme Action Program in Washington DC on Oct. 22.
The biggest problems Lyme patients face aren't the physical ailments themselves, though those are major. Instead, it's "vision problems"–in the medical arena, the insurance system, the media and society at large. For complex reasons succinctly described in the book Cure Unknown and the film Under Our Skin, people suffering from Lyme disease are basically kicked to the curb by the medical/industrial complex and left there to make it–or not–on their own.
It's akin to the early days of the AIDS epidemic, where very sick people found they had to fight their illness on two completely different fronts–the personal and the political. That's where Lyme disease is now. Anyone who has Lyme themselves or is closely connected to someone who has it, finds themselves thrust into a highly charged political atmosphere. Most of us didn't choose activism. Activism chose us.
On October 22, the day before the LDA/ILADS conferences in Washington DC, CALDA is sponsoring a day-long workshop called the Lyme Action Program. Even if you're not coming to the LDA/ILADS conferences, if there's any way you can swing it, I hope you'll join us.

It's a chance to hear from leaders in the Lyme movement: those who spearheaded the sequence of actions which resulted in last summer's historic IDSA Lyme hearing, those shepherding Lyme legislation through Congress, those focusing on the special needs of children with Lyme disease.
It's a chance to meet with activists from all over the country (some experienced hands, some brand new to the game), exchange ideas, and forge a renewed sense of shared purpose.
And whether you join us or not, I invite you post a response to these questions: what's your Lyme mission statement? And what are you going to do about it?
Click here for registration information for the Lyme Action Program.
You can leave a comment in the space below, or email this blogger at dleland@lymedisease.org.