Lyme disease: Reader not aMUSed with MUS category –Call for acronyms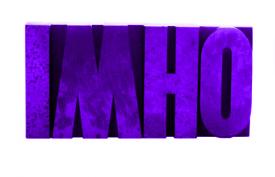 My recent post on MUS (medically unexplained syndrome) and why that doesn't apply so much to a disease of known etiology drew an interesting comment from a reader. This person says that maybe other (more creative) acronyms are appropriate. Do you have a favorite acronym for Lyme? The post follows.
Perhaps it is time to create acronyms that more accurately reflect what a number of researchers say is happening in terms of the disease process:  How about IT-LD for "Insufficiently Treated Lyme Disease" or "NST-LD" for "Not Sufficiently Treated Lyme Disease."  In other words, like a sinus infection that has not responded to a particular antibiotic regimen, some cases of Lyme do not respond to 10 days or a few weeks worth of antibiotics.  It isn't  "post sinus infection" syndrome, it is simply a sinus infection that has not responded to treatment. As for Drs. Weinstein, Shapiro and Wormser, they appear to suffer from chronic dismissive syndrome.  For that, I'm afraid, there really is no treatment or cure.