To TBDWG: Tick-related disease can trigger chemical sensitivities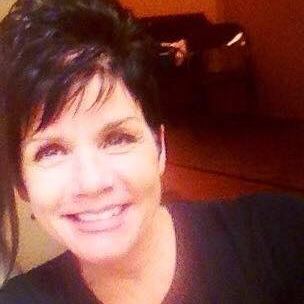 Kathleen Wallace gave the following public comments to the Tick-Borne Disease Working Group on July 19.
I have been an active listener and participant in public comment since inception of the Tick Borne Disease Working Group. I thank each of you for your hard work and dedication. It is much appreciated.
Objectives as defined in the 21st Century Cures Act include gaps in the tick-borne disease research. I speak again about one of those gaps–MCS or Multiple Chemical Sensitivities.
MCS is a medical condition characterized by adverse health effects from exposure to common chemicals and pollutants from products such as pesticides, new carpet, paint, renovation materials, diesel exhaust, cleaning supplies, perfume, scented laundry products and air fresheners. (1)
The symptoms of MCS are diverse and unique to each person. Symptoms range from mild to life threatening and include headache, trouble concentrating, nausea, diarrhea, fatigue, muscle and joint pain, dizziness, difficulty breathing, irregular heartbeat and seizures. (2)
With MCS we lose the ability to use public transportation, public housing, or hotels. We are unable to participate in many community activities. The social impact is gruesome. Our quality of life is significantly degraded, Access to healthcare can be difficult as we have to tolerate hospital and office air.
Our needs regarding MCS are vast. We need a medical code. We need research. We need education for physicians. We need better air quality control.
My passion to make a difference has grown through my journey. I was a successful business owner and manager for a national company. I lost my home, my business, and my family life because of MCS. Resilience has become my middle name.
Many "don't believe in" MCS
One of the most challenging issues to navigate through has arisen from physicians, family and friends not believing in my MCS. Many chose to ignore pleas to use MCS friendly products on themselves and their clothing. Imagine spending all your holidays in complete solitude: it is not fun.
You speak of equality in tick-borne disease and conditions, however, the syndrome of MCS remains to be investigated.
This 2022 clinical presentation and pathogenesis subcommittee report's priority #3 focuses on alpha-gal syndrome. I couldn't agree more. However, there's no mention of other difficult syndromes associated with tick-borne disease.
Also shared by this TBDWG–results of clinician-encountered barriers including scientific knowledge gaps that identify alpha-gal syndrome–but again, no mention of other syndromes.
Please note that MCS is the pure definition of invisible illness.
Part of your core values is collaboration. To actively listen to the patient experiences shared with you, respect the lived experiences of patients and their advocates and to learn from these experiences in your pursuit of objective truth.
I live the experience, while science can provide research.
I suffer daily. Please include MCS in your areas for discussion. Thank you for your time.
Kathleen Wallace lives in New York state.
References
1. Dr. Anne Steinemann, Journal of Occupational and Environmental Medicine, March 2018 volume 60 Issue 3 pg.152-156
2.Anne McCampbell, M.D. Co-chair of the MCS task force of New Mexico. New Mexico MCS brochure by the MCS task force of New Mexico 11/00