To TBDWG: Calling for a National Tick-borne Disease Institute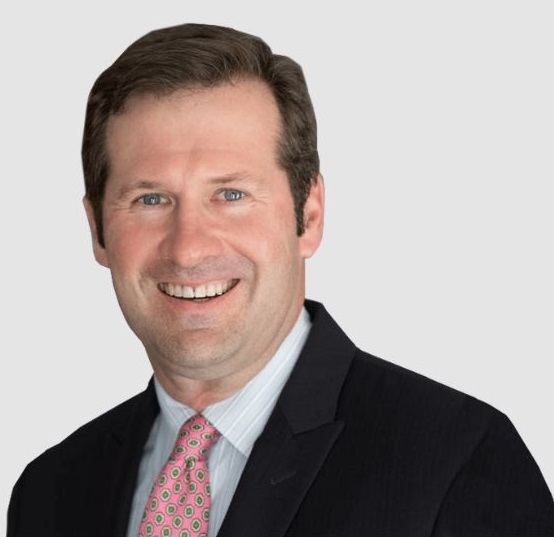 Jeff Crater delivered the following public comments to the Tick-Borne Disease Working Group on July 19.
I'm Jeff Crater, Co-founder and Board Member of the Center for Lyme Action, a 501 C4 based in Washington DC and established in 2019 to increase federal funding for Lyme disease research.
I want to thank the Tick-Borne Disease Working Group (TBDWG) for allowing me the opportunity to speak to you today.
For background, I have two children with Lyme disease. As a former Congressional committee staffer and a political appointee at Energy in the 1990s, I understand the work that goes into preparing your final report and appreciate your patience as you listen to all of our comments today.
As Center for Lyme Action has worked with our advocates nationwide over the last three years to triple federal funding for Lyme disease research and prevention, starting with the passage of the Kay Hagan Tick Act, we've come to realize that the government needs a structural game changer to advance workable diagnostics, better therapies and hopefully one day, a cure.
Almost a year ago now, we issued a Lyme Moonshot paper outlining several steps to cure Lyme disease within the decade.
More recently, to capture and address these policy recommendations and the dozens of TBDWG recommendations spanning six years as well as to implementing the 2019 NIH Strategic Plan for Tick-borne Disease Research, we realized we needed something more. A place in the federal government where these plans and recommendations can be implemented with a direct focus on tick-borne disease and where Lyme and tick-borne disease research can be vigorously pursued with an aim towards a cure.
A direct focus on Lyme and TBD
We immediately looked to the National Cancer Institute (NCI) and its founding legislation, the National Cancer Act of 1971, as a model. NCI has the National Cancer Research and Demonstration Centers, now numbering over 70 throughout the country.
Lyme and TBD has nothing of the sort, but it is sorely needed if we are going to be successful.
The National Cancer Institute funds these research institutions and universities to undertake innovative and promising studies to cure cancer.  The same should be done for Lyme and tick-borne disease.
The importance of these centers is that they have created a pipeline of young researchers which is missing from the Lyme and tick-borne disease research community.
We call for 20 Centers for Academic Excellence initially in our proposed legislation. Overseeing the research and its funding will be a diverse national tick-borne disease advisory board from the government and the private sector to include authorities to approve an annual professional judgement budget to be submitted to Congress.
We have submitted the details of the proposed legislation to the working group to create a National Tick-borne Disease Institute at NIH to improve research and accelerate innovation for Lyme and tick-borne diseases to benefit the health of all Americans.
We urge the working group, consistent with its statutory mandate, to "make recommendations to the Secretary regarding any appropriate changes or improvements to such activities and research," to include the formation of this much-needed National Tick-borne Disease Institute in its final report to Congress.
Thanks again to the Working Group and all who support you.
Jeff Crater lives in Falls Church, Virginia.