TOUCHED BY LYME: Lyme disability ruling is a positive step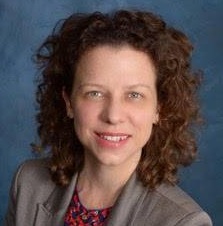 Barbara Arnold, an attorney in Oakland, California, specializes in helping people get Social Security Disability Insurance (SSDI) benefits after Lyme and related diseases force them out of their jobs. She has personal experience with chronic Lyme disease, being a patient herself, and having volunteered for years as a Lyme patient support group leader. She has also testified before state and municipal government officials about the needs of people with tick-borne illness.
Recently, Ms. Arnold's work in representing a Lyme patient plaintiff before the U.S. District Court for the Northern District of California has led to a court order recognizing that chronic Lyme disease can provide a legal basis for a claim for federal disability benefits.
The CDC's two-tier testing criteria for Lyme has long been an obstacle for some patients seeking SSDI benefits. Under the CDC's unfortunate system, your Lyme diagnosis doesn't count unless you first test positive on the ELISA and then test positive on the Western blot. (Even though the highly unreliable ELISA test has been shown to often miss as many cases as it finds. And the Western blot can be problematic as well.)
Thus, in the eyes of some judges, even severely disabled patients who have been diagnosed with Lyme disease can't get SSDI benefits because they haven't been "proven" to have the illness.
With this new court order, that may be changing. As Ms. Arnold recently summarized:
A federal district court has recently ruled in favor of a Lyme patient, ordering that a claim for Social Security disability benefits is viable even when laboratory evidence falls short of two-tiered testing criteria. The U.S. District Court for the Eastern District of California has issued a published order, stating that laboratory findings of limited antibody reactivity to Borrelia burgdorferi, when interpreted by a treating physician, meet the evidentiary threshold for proving a "medically determinable impairment" under Social Security law.
"The ruling is a first of its kind, in that it is a published, citable court order in which laboratory findings in keeping with the ILADS standards are deemed a sufficient legal basis for a federal disability claim. This means a federal district court has now issued an order consistent with a number of state laws, which recognize the validity of clinical-focused diagnostic criteria for Lyme disease, where laboratory findings play a supportive, but not determinative, role. Calif. Bus. & Prof. § 2234.1, Conn. Stat. Ann. § 20-14m; Maine Rev. Stat. Ann. § 1646; Mass. G. L. ch. 112, § 12DD; New Hamp. H.B. 295 § 157; N.Y. Pub. Health § 230, 9-b; R.I. Gen. L. § 5-37.5-6; Vermont 18 V.S.A. § 1793; Virginia Code Ann. § 54.1-2963.2. The authority of the present case is currently limited to the jurisdiction in which the order was issued. However, the order can be cited as persuasive authority for claims arising in other jurisdictions. The case citation is Moores v. Colvin, 173 F. Supp. 3d 989 (E.D. Calif. 2016)."
For more details about the case, see
http://www.leagle.com/decision/In%20FDCO%2020160325E09/MOORES%20v.%20COLVIN
In a phone conversation, Ms. Arnold emphasized that this is a welcome first step in the right direction, but not the end of the struggle for Lyme patients to get the benefits they are entitled to.
Even so, I'm sure Lyme patients around the country will take heart from this new development.
TOUCHED BY LYME is written by Dorothy Kupcha Leland, LymeDisease.org's VP for Education and Outreach. She is co-author of When Your Child Has Lyme Disease: A Parent's Survival Guide. Contact her at dleland@lymedisease.org.