All 8 insurance companies settle in Lyme patient lawsuit against IDSA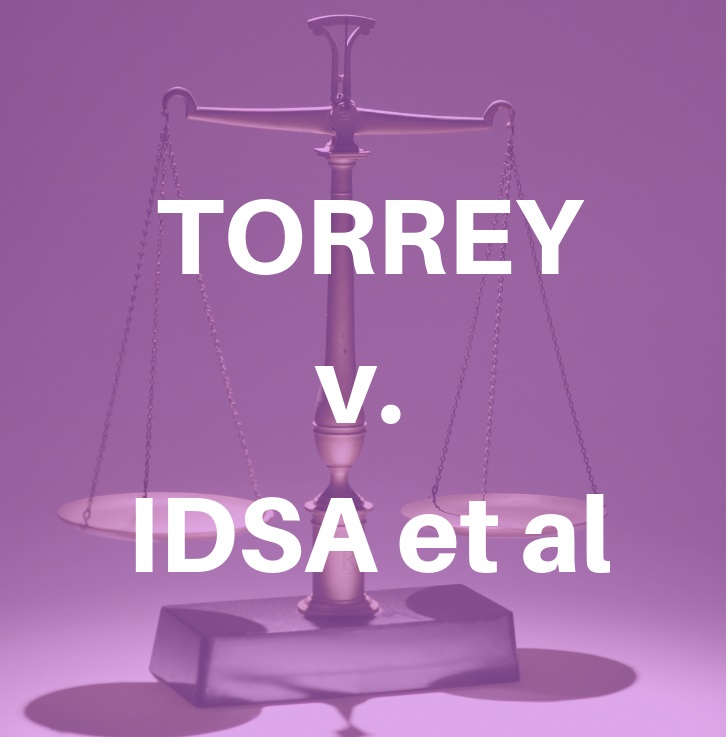 All eight insurance companies named in Torrey v. Infectious Diseases Society of America have settled the case, according to journalist Mary Beth Pfeiffer on Twitter.
That's the federal lawsuit filed by a group of Lyme patients against the IDSA, six authors of the IDSA Lyme treatment guidelines, and the insurance companies.
The suit essentially charges that the six have been in cahoots with the insurance companies to deny appropriate medical treatment to patients with Lyme disease.
The companies involved are Blue Cross And Blue Shield Association, Anthem, Inc., Blue Cross And Blue Shield Of Texas, Aetna Inc., Cigna Corporation, Kaiser Permanente, Inc., United Healthcare Services, Inc., and United Healthcare Group Incorporated.
The named individuals in the case are Raymond J. Dattwyler, John J. Halperin, Eugene Shapiro, Leonard Sigal, Allen Steere, and Gary P. Wormser. (A seventh, Robert Nadelman, died in 2018.)
As is typical in such circumstances, no details have been released. According to lead defendant Lisa Torrey, a trial date has been set for September 2021.