"Longest list of Lyme symptoms ever–the prize you never want to win"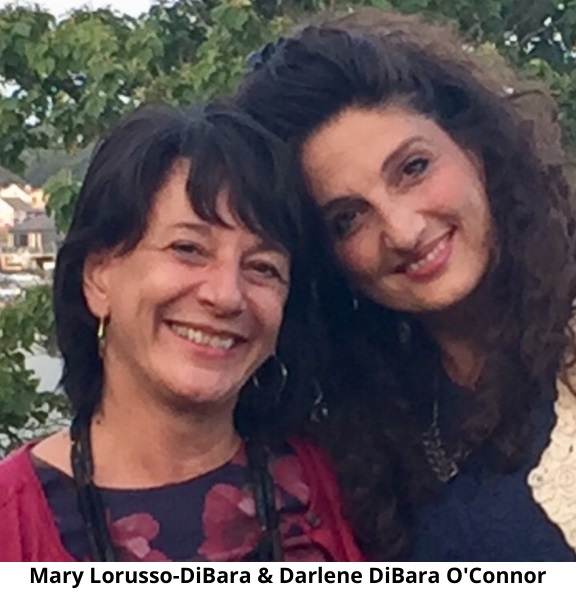 Mary Lorusso-DiBara gave the following public comments at the November 17 online meeting of the federal Tick-Borne Disease Working Group.
Today I represent our family – five siblings, their children and spouses who have been ravaged physically, emotionally, and financially by chronic vector-borne diseases. All of us have Bartonella among other infections and there is credible evidence that one infection may have been transmitted to us by our mother.
Our story begins with my sister Darlene who credits me for saving her life because I found a Lyme-literate doctor seven years ago. After years of misdiagnoses by 22+ practitioners — infectious disease, neurologists, ER, cardiologists… she was getting sicker and sicker.  One neurologist told her that her neuropathy was caused by her large breasts. WHAT?
And even though she had insurance, she was amassing co-pays from the tests that didn't get her closer to a diagnosis.  She could barely walk, and was unable to drive herself to appointments. She told me she was ready to give up and asked me if I would care for her children should she become more debilitated – or worse, die.
When we finally saw a Lyme-literate physician who had treated thousands of patients – he told Darlene that she had the longest list of symptoms he had ever seen. It's the "first prize" that you never want to win.
Blamed for our own suffering
I am here to give voice to other individuals and, yes, entire families like ours who are suffering greatly, some contemplating taking their own lives, because they can't bear the physical pain and emotional anguish inflicted on us by the very people we are turning to for help. Not since HIV/AIDS have so many people been blamed for their own suffering.
I am here to ask you to move beyond egos, turf wars, semantics, and bickering and put people's real and pervasive suffering in your sight. You are arguing about how many angels fit on the head of a pin.  PLEASE STOP!
I am here to tell you that we don't accept your arrogant claim that we embrace "chronicity" as a religion. Who in their right mind would want to have a chronic illness, so grossly misunderstood, and left untreated, has devastating outcomes, including death. Call it whatever you like, but CHRONIC IS WHAT IT IS – period!
I am here to tell you that my family represents an army of medically disenfranchised patients who are finally better because of ILADS doctors.
I am here to tell you that our family continues to fight for people whose voices aren't heard and to get them the care they deserve. The NorthEast Lyme and Associated Diseases Resource Foundation chartered by our family, will become a fully operational nonprofit in 2021.
Our brother Matthew, sadly, is not able to help in this family initiative. Tragically, his frontal lobe atrophy and dementia were not correctly diagnosed for years until an ILADS doctor discovered it at age 55.
Thank you for the opportunity to share our story.  There is much work to be done.
Mary Lorusso-DiBara lives in Rhode Island.